DApp (Decentralized Application) that sends and receives cryptocurrencies as compensation for achieving health promotion missions.
An InsurTech company called ZIKTO (CEO Kim Kyung-tae and Seo Han-seok) announced its plan to convert its walking data platform 'The Challenge', which was launched in October of 2017, into a decentralized application.
DApp version of The Challenge, which is expected to be launched at the end of this year, is linked to Insureum and it receives and sends Insureum Tokens for participating in various walking missions.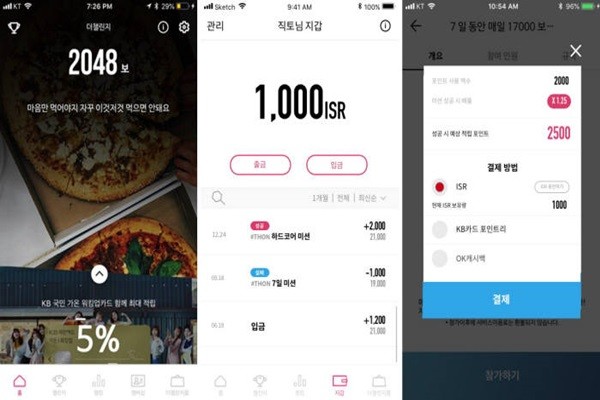 While actual giveaways and card points were paid as compensation for achieving missions before, this DApp will have a function that allows one to send or receive tokens. Insureum Token can be used as type of a point. Also, The Challenge service, which is only available in South Korea at the moment, will be available in foreign countries as well.
The Challenge can be linked to various wearables such as Smartphone and Apple Watch, FitBit, Garmin, and ZIKTO Walk to measure analyze data on walk and helps to promote one's health by giving missions.
"The Challenge is evolving into a system that allows one to utilize data on his or her daily life." said Co-CEO Seo Han-seok of ZIKTO. "We hope that more people will be able to promote their health by participating in various missions using Insureum and be compensated for participating in them."
Staff Reporter Gil, Jaeshik | osolgil@etnews.com