Coin Manager (CEO Moon Seung-woo) announced that it will be supporting public offering of '2nd Zeniex fund' through Ethereum wallet and others.
Clay users will be able to invest into Zeniex fund online through Ethereum or exchange wallets. Zeniex fund, which is the first South Korean cryptocurrency fund, is used to invest into promising ICO projects that are difficult for individual investor to approach.
Zeniex completed public offering of 'First Zeniex crypto fund' in September of 2017. As of the 1st of October, its market capitalization is 9,273 Ethereum (ETH) which is almost 10 times higher than initial market capitalization (1,000 ETH). 2nd fund is expected to start sometime during October and its entire size is expected to be greater than the 1st fund. 2nd fund is going to be divided into two phases, and Clay users will be able to participate in the second phase through mobile devices. Clay is planning to support real-time transactions of 2nd Zeniex fund-based tokens after completion of public offering.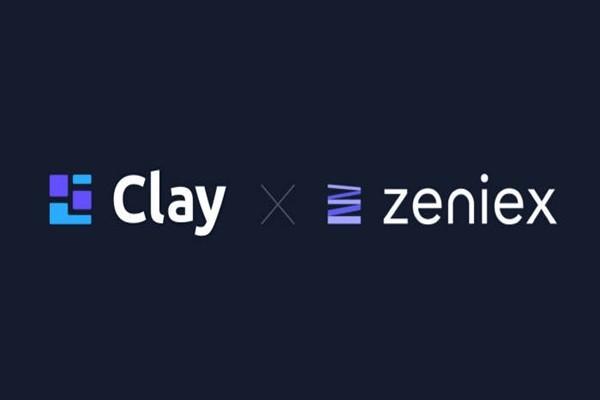 It is heard that 'ONO', which is a blockchain-based social network company, will be the operator of this 2nd Zeniex fund.
ONO was established by Xu Ke that established a social application called 'ERA' and a Chinese CryptoKitties called 'Cryptodogs'.
"We are going to play a role of a 'decentralized bank' that allows our users to easily select cryptocurrency financial products depending on their risks and expected profits and to purchase these products even with cryptocurrencies that are stored in any blockchain or exchange." said CEO Moon Seung-woo of Clay.
Clay can be downloaded for free through Google Store or Apple Store and it provides cryptocurrency wallets for Ethereum, Ontology, Binance, and Bittrex. It is currently planning to link its business with Binance, Hitbit, and Bittrex exchanges and it is planning to continuously expand coverage of its support in the future.
Staff Reporter Gil, Jaeshik | osolgil@etnews.com