KakaoPay, a subsidiary of Kakao, acquired a small stock firm called Baro Investment & Securities.
KakaoPay has acquired Baro to create synergy through supplies of various financial investment products such as short-term investment products and investment consulting based on its simple payment service platform. It is expected that KakaoPay will apply Alipay's successful model, which combines QR code and MMF (Money Market Fund), to South Korean markets.
KakaoPay announced that it signed a contract to acquire Baro Investment & Securities. Its goal is to become Baro's biggest shareholder by acquiring more than half of 100% shares owned by Shinan Capital, which is Baro's biggest shareholder at the moment. KakaoPay is planning to acquire 60% of 100% shares owned by Shinan Capital.
"This is the first step for KakaoPay towards financial business." said CEO Ryu Young-joon of KakaoPay. "We are going to slowly expand our services by making partnership with various companies so that our users can enjoy differentiated financial services from our platform."
KakaoPay is a mobile simple payment service provider and has 60.9% of its shares owned by Kakao.
Starting from this year, it is carrying out various plans to expand its business towards entire financial industry by putting its name continuously on M&A market. Before acquiring Baro, KakaoPay obtained 26.42% of shares of 13 Mile, which is an offline payment reader manufacturing startup, in April. 13 Mile produces barcode and QR code-based payment reader.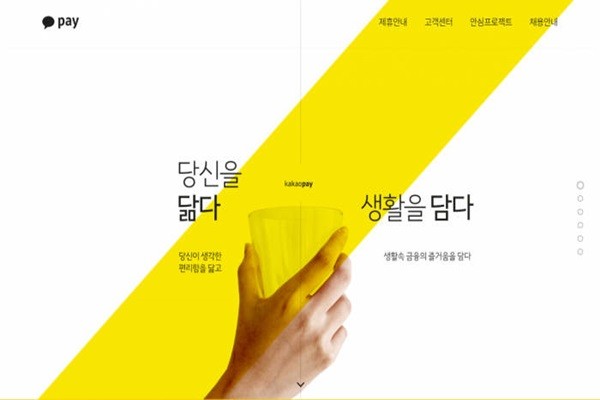 Financial industries are predicting that KakaoPay is following Alipay's model. "Partnership with a QR code reader manufacturer can be seen as KakaoPay's plan to expand its business towards offline simple payment services from online simple payment services." said a representative for an investment industry. "Acquisition of a stock firm is also similar to Alipay's model."
KakaoPay's goal through this acquisition is to provide a financial platform for ordinary people with not much assets to invest into various financial products with small amount and to manage their assets. Businesses that operate funds that are deposited into KakaoPay through affiliated stock firms will be made possible.
Partnership within financial companies affiliated with Kakao can be expected as well. It will be possible to provide comprehensive financial services by working with KakaoBank and Dunamu that operates a cryptocurrency called Upbit and a stock transaction application called KakaoStock.
KakaoPay must pass eligibility evaluation by financial authorities to finalize its acquisition of Baro and it is planning to apply for evaluation sometime during this month.
Financial industries are predicting that other simple payment providers will also start to expand their businesses through M&As once KakaoPay passes its evaluation as it is easier to expand their services by acquiring small companies rather than competing with internet-only banks.
"Besides Kakao, Naver and Samsung are also working on new businesses through their simple payment platforms." said a representative for a financial industry. "Financial combinations through simple payment platforms are becoming more visualized."
Staff Reporter Ryu, Geunil | ryuryu@etnews.com