South Korean mobile NFC (Near Field Communication) payment service (JUSTOUCH), which is a joint project between 7 card companies, is in a situation where it may turn into a failure due to difference in opinions between participating companies.
They are facing a dire situation as they have yet to solve a problem involving share of expenses for card readers and as Samsung Card left 'JUSTOUCH' business.
According to financial and IT industries, 'JUSTOUCH' business is facing a problem due to an issue involving share of expenses for infrastructures.
Samsung Card, which is in second place within a relevant industry, left JUSTOUCH business. Although participating companies need to put out NFC service together, 'joint service' lost its meaning as Samsung Card left this business.
Also, companies are having heated discussions among themselves as they have different opinions from each other when they have to come up with a fund worth $17.8 million (20 billion KRW) to invest into joint card readers.
"It seems that they continuously have disagreements regarding their financial responsibilities on adding Dongle readers." said a high-ranking official for a card company. "As Samsung Card left JUSTOUCH business, conflicts between companies on share of expenses are beginning to unfold."
JUSTOUCH is a mobile NFC payment standard co-developed by 7 card companies. It can be used as a transportation card after unlocking a Smartphone. Because it does not go through network of foreign card companies, they did not have to pay additional cost to Visa or MasterCard.
Card companies were planning to test out JUSTOUCH at 33,000 affiliated stores such as CU, GS25, E-Mart 24, HomePlus, GS Supermarket, and Lalavla and increase number of card readers through share of expenses between companies.
They thought that their JUSTOUCH business will grow once Financial Services Commission came up with an authoritative interpretation that stated that co-funds from these card companies supporting NFC readers to their affiliated stores is not a rebate.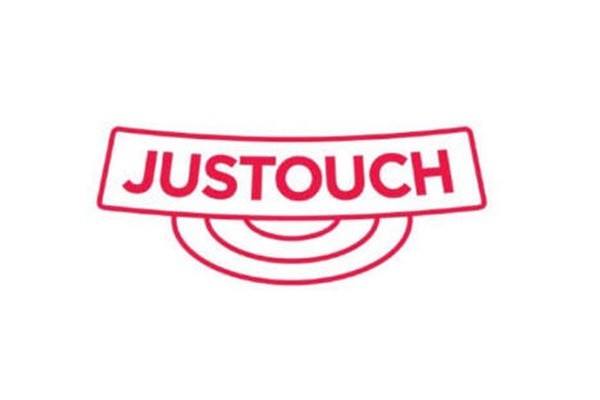 It was expected that Samsung Card will leave a mobile consultative group. Unlike JUSTOUCH, Samsung Pay supports both NFC and MST (Magnetic Secure Transmission) and it can be used at every affiliated store without having additional readers. Its marketability is also bright as it can be used on every Android reader on top of Samsung Electronics' readers in the near future. Fact that it cannot be used by iPhones, which are based on IOS, is not different from JUSTOUCH. As a result, Samsung Card does not have to participate in JUSTOUCH business while taking financial burden towards additional readers.
Agreement between companies on infrastructure costs is also a task that they need to overcome.
They were planning to increase number of joint readers at every affiliated store in South Korea. Although they agreed to pay their own share of expenses, they are arguing with each other just to pay little bit less than the others.
"Currently, gap between opinions of participating companies is huge as we do not know yet on what is the best decision for us to take." said a representative for a participating company. "Companies that had to pay $89.1 million in the past to convert IC readers are hesitant to pay additionally due to their difficult circumstances."
As disagreements between these companies continue, some are also beginning to be concerned about JUSTOUCH's effectiveness as they are not only concerned about connection between JUSTOUCH and Visa and MasterCard, but they also are also worried about dual investment.
Because Apple Pay and Google Android Pay are preparing to enter South Korean market, there is also a possibility of subordination of technologies.
PayPal has more than 51% of shares of U.S. payment market while Apple Pay has about 11%. These two giants have formed a camp for NFC platform. If these companies prepare to expand their NFC platform towards South Korean market, there is a high chance that JUSTOUCH business, which has yet to agree even on infrastructure costs, will disappear.
Staff Reporter Park, Yoonho | yuno@etnews.com