Korea Cannabinoid Association announced that it will start on a 'pilot project for import, distribution, and management of cannabis medicines' along with Ministry of Food and Drug Safety (MFDS) as a preliminary step of legalizing medical marijuana.
Patients have to go through complicated process to purchase medical marijuana even when it is legalized. As a result, Korea Cannabinoid Association is planning to improve any problem regarding distribution process and establish solutions for transparent management through this pilot project.
Healthcare platform 'PRASM' will be used to distribute and manage medical marijuana. PRASM can manage entire distribution process transparently and safely protect personal information of patients as it can simplify distribution procedures and store biometrics and records of prescription and distribution of patients into blockchain ledgers.
Korea Cannabinoid Association, which is set to be launched on the 12th, is planning to start on this pilot project sometime during the middle of next month after mediating with MFDS. A bill for legalizing medical marijuana was actually motioned early this year through The National Assembly.
Markets for medical marijuana are actually getting bigger in the U.S. and Europe as patients can easily purchase medical marijuana since they have legalized medical marijuana.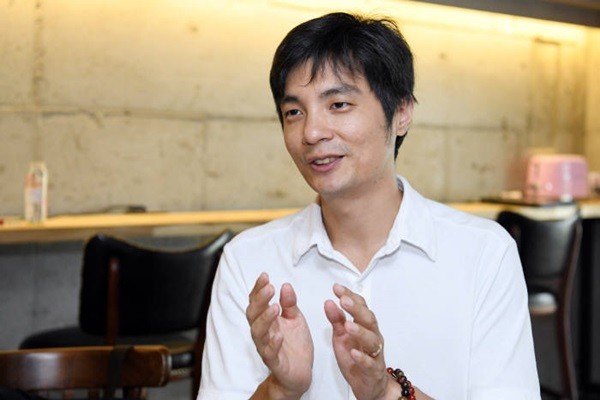 EMA (European Medicines Agency) approved medical marijuana medicines such as Sativex and Dronabinol. FDA (Food and Drug Association) also approved medical marijuana medicine called Epidiolex as medicine for intractable epilepsy.
Experts are estimating that global medical marijuana market will be worth $53.3 billion (60 trillion KRW) by 2025 and that South Korea's medical marijuana market will be also worth more than $888 million (1 trillion KRW).
PRASM and its Canadian partner are planning to sign contracts with Tikun Olam from Israel and Biome from Canada, which are medical marijuana manufacturers, to supply medical marijuana medicines to South Korea.
"We are planning to open a medical fluid café wellness center in Gangnam and we are pushing for remote treatment project based on foreign network." said a representative for PRASM. "We will expand our business globally after successfully launching our business in South Korea."
"Epilepsy, Alzheimer, brain tumor patients are waiting for supply of medical marijuana." said Chairman Kwon Yong-hyun, who is also the wellness director of PRASM, of Korea Cannabinoid Association. "Medical marijuana must be gallized fast in South Korea as well for patients who are suffering from pain."
Staff Reporter Lee, Joonhee | jhlee@etnews.com