"If South Korean Government does not figure out current trends of ICO (Initial Coin Offering), which is an effective financing method, it will end up falling behind during digital asset generations."
This was a warning from CEO Pierre Noizat of Paymium, which is the first European cryptocurrency exchange.
CEO Noizat met with The Electronic Times at Jamsil Lotte Hotel on the 2nd and made a statement regarding ICO trends in South Korea.
He also made advices on hacking incidents revolving around cryptocurrency exchanges that are occurring globally. Not only did he talk about importance of keeping private keys safe, but he also emphasized about importance of managing database (DB) related to accounting.
"Accounting DB must also be stored within cold storage as hackers can hack into these databases and adjust balance and extort the difference." said CEO Noizat. "Since security from an IT aspect is so important, experts from blockchain and cryptocurrency rather than banking must operate cryptocurrency exchanges."
Paymium has never been hacked since it was established in 2013. Based on its knowhow, it is pushing for establishment of a cryptocurrency exchange called 'blockchain.io' that targets other areas of the world besides Europe. While Paymium supports transactions involving Euro and Bitcoin, blockchain.io only deals with transactions between cryptocurrencies. Instead, Paymium is planning to list other Altcoins such as Ethereum and Ripple on blockchain.io.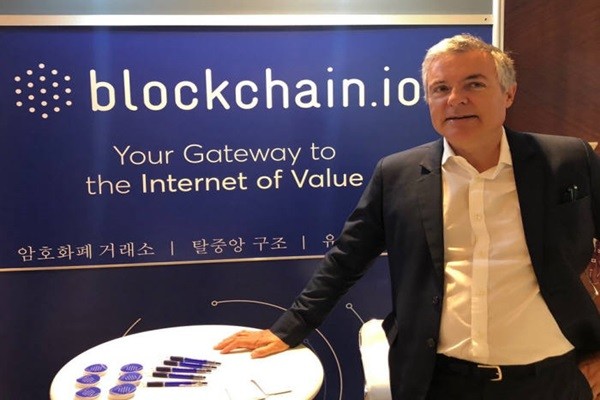 When blockchain.io opens, South Korean investors will also be able to use this new exchange unlike Paymium that is specialized to Europe.
Blockchain.io is expected to open in October. Paymium is also pushing for ICO for 60 million Euros at the same time.
"99% of cryptocurrencies and private keys will be stored within cold storage of blockchain.io to prevent possibilities of hacking incidences." said CEO Noizat. "Considering the fact that there will be waiting time as a result, blockchain.io will provide lower commissions for those customers who are not looking for their money urgently."
Blockchain.io is also going to adopt 'escrow transaction' system to avoid any limitation of centralization. In the past, most of cryptocurrency exchanges had been exposed to hackers as they were directly intervened with cryptocurrency transactions. However, blockchain.io is going to have investors trade cryptocurrencies within themselves instead of having them deposit cryptocurrencies into blockchain.io. Blockchain.io will only be responsible for listing coins and approving payment orders.
Blockchain.io follows strict compliance regulations of SEC (U.S. Securities and Exchange Commission) and Autorite des Marches Financiers (AMF). It is planning to cooperate with South Korean financial authorities to list Security Coins that will be launched in South Korea between 2019 and 2020 at the earliest. Security Coin indicates cryptocurrency that is issued after receiving approvals from U.S. SEC.
Staff Reporter Ham, Jihyun | goham@etnews.com