Financial industries are beginning to combine their Smart Banking applications together.
They are changing their strategies of pushing for multi-channels due to a reason that applications with many functions would become too heavy. Simple application-based services from internet-only banks and FinTech companies have become stimulants for financial industries to change their strategies. Even credit unions followed by commercial banks have begun to simplify their banking applications.
According to industries, many commercial banks have begun to combine their banking applications starting from this year.
Until now, commercial banks had been pushing for multi-channel strategy thinking that applications with too many functions would become heavy. However, they started to feel threatened when internet-only banks such as K-Bank and Kakao Bank and Fintech companies such as Viva Republica launched their applications with higher degree of convenience and have started to gain popularity. As a result, commercial banks have also started to include only necessary functions into their banking applications.
IBK Bank has started to upgrade its 'i-ONE Bank'. It is going to announce bidding of its project through Korea ON-line E-Procurement System early next month and start selling companies that will be responsible of its project. Its goal is to introduce a new application during the first quarter of 2019. In 2015, IBK Bank launched 'i-ONE Bank' while pushing for 'ONE application strategy'.
NH Bank is also going to launch a comprehensive application by end of this year. Its application is expected to include personalized home, chatbot (interactive user interface), blockchain authentication, mobile OTP (One-Time Password), and keyboard banking.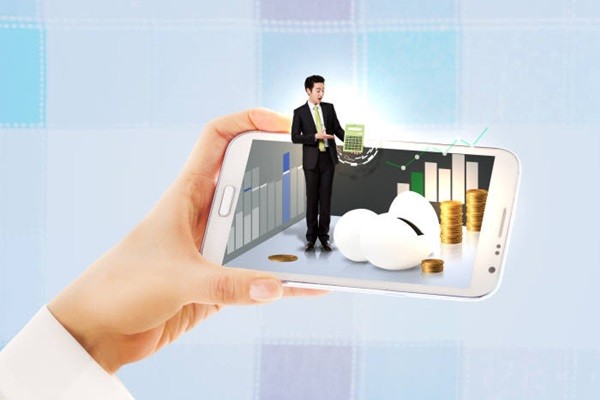 "We are also going to push for separate agricultural authentication service based on blockchain so that one can use every service from NH Financial and its subsidiaries with single log-in." said a representative for NH Bank. "We are going to finish development by August and launch our application in December."
Shinhank Bank also combined its financial transactions, which were divided into 6 applications, into 'SOL'. KB Bank has completely reorganized 'Liiv' while KEB Hana Bank has combined 3 of its applications into '1Q Bank'. Woori Bank launched 'WiBee Talk'.
"To solve any inconvenience of installing many applications to perform mobile banking, banks have started to combine their applications into single application." said a representative for a bank industry. "These comprehensive banking applications are starting to become windows for banks to introduce their new technologies."
National Credit Union Federation of Korea is also preparing 'Mobile Credit Union' application and it formed 'Mobile Credit Union Development Task Force' last month. It is planning to start its project in October with launching this application early next year in its mind.
As level of convenience of applications has increased, size of South Korean mobile banking market has also increased by 20% compared to previous quarter. According to data from The Bank of Korea, daily average of number of uses of mobile banking in the first quarter was 67.39 million cases while daily average of amount of transactions was $4.85 billion (5.3946 trillion KRW). Number of mobile banking users also increased to 62.67 million people.
Staff Reporter Ham, Jihyun | goham@etnews.com