Bank of Korea (BOK) announced results of its investigation done on entire FinTech industry.
BOK pointed out increased default rate and delinquency rates of P2P (Peer to Peer) finance and focus on products related to real estate as risks. It advised internet-only banks to revive intent of their original introductions by increasing loans for medium-credit creditors.
BOK voted on '2018 June Financial Stability Report' during Monetary Policy Board's financial stability meeting on the 20th and submitted this report to National Assembly.
"Because evaluations on credit risks are not done properly by P2P companies during a process of handling loans, default rate and delinquency rate have gone up recently." said BOK through this report. "Because loans are handled based on real estate project financing (PF) and real estate secured loans rather than unsecured loans, there is a chance that integrity of P2P finance will greatly impact economy of real estate industry."
"Because impact of P2P finance on financial stability is still limited as size of P2P finance is still small and as it is not connected to many existing financial agencies, there is a need to pay attention towards a possibility of an increase of related risks." said BOK.
On the other hand, BOK evaluated that crow funding's risk is relatively smaller than that of P2P finance as there is an investor protection tool within Capital Market Act. 'Laws regarding capital markets and financial investment companies', which were revised in July of 2015, clearly state limitation ($632,000 (700 million KRW)) of annual issue limit by issuers, limitation of annual investment limit by investors, and limitation of monopoly between investors. This indicates that P2P finance can also lower amount of risks when legislation is completed.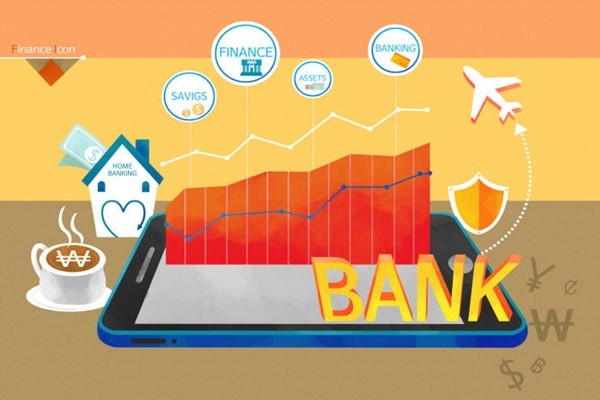 BOK also examined current states of internet-only banks' businesses. Percentage of loans for high-credit (1-3 ranks) creditor out of household credit loans by Kakao Bank and K-Bank was 96.1% and it exceeded that of commercial banks. On the other hand, percentage of loans for medium-credit (4-6 ranks) creditors was only 3.8%.
"Internet-only banks need to look to differentiate themselves from current banks by increasing amount of loans for medium-credit creditors to establish foundation for stable operation while reviving intent of their initial intoruductions." said BOK. "It is also recommended for them to actively push to vitalize Big Data in financial field, which is being planned by South Korean Government, to increase their accessibilities towards information of various creditors." BOK also added that internet-only banks must work on additional capital increase to push forward timing of surplus conversion through increase in loans and others while maintaining capital adequacy.
BOK also mentioned about ICO (Initial Coin Offering). It decided that risks of ICO are not great at the moment as it is difficult to calculate appropriate prices of cryptocurrencies that are issued through ICO and as ICO is prohibited in South Korea even when variability of price is huge.
BOK suggested financial authorities to manage relevant risks by introducing reg-tech and to push for legislation of sandbox system that is already introduced. Reg-tech indicates utilization of Industry 4.0 technologies such as Big Data and blockchain for financial observations.
Staff Reporter Ham, Jihyun | goham@etnews.com