National Credit Union Federation of Korea made an announcement that it will be introducing biometrics starting from July.
Coverage will expand after providing an authentication service with fingerprints during transfers. When development of a comprehensive mobile banking application is completed in 2019, every service will be made possible through fingerprints.
National Credit Union Federation of Korea is also planning to introduce a simple transfer service next month. Until now, people had had to go through '2-channel confirmation' service to transfer money through National Credit Union Federation of Korea's open-banking system. This service requires people to input confirmation numbers that are sent through an encrypted virtual keypad solution within a Smartphone application and go through additional confirmation process through an one-time password (OTP) or a security card. Money is only sent when a person completes confirmation of certificates. When an amount under $935 (1 million KRW) is transferred, this service is replaced with only fingerprint recognition service. However, when an amount is over $935, a person has to go through additional procedure such as input of PIN numbers.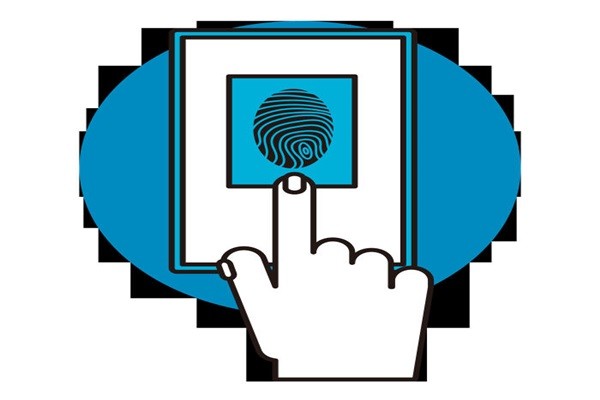 "We are planning to introduce a biometrics system and a simple transfer service starting from next month." said a representative for National Credit Union Federation of Korea. "Coverage of fingerprint recognition will expand to a comprehensive mobile banking application that will be launched during the first half of 2019."
National Credit Union Federation of Korea, which newly appointed Kim Yoon-sik as the chairman, is making 2018 as the first year of introducing FinTech and is speeding up process of digitalization. "We are going to create our own AlphaGo generation by pushing for FinTech business." said Chairman Kim at his inaugural ceremony that took place back in March.
Besides improving level of convenience for its consumers, National Credit Union Federation of Korea is also improving its inner system through FinTech. It is currently looking into a way of improving transparency by introducing blockchain to voting process done by union members. It has also enhanced its internal control by introducing finger vein recognition service for its employees last October. National Credit Union Federation of Korea is the first one to introduce this service out of mutual finance industry. Finger vein recognition must take place whenever a comprehensive system log-in or a person in charge is being approved.
Staff Reporter Ham, Jihyun | goham@etnews.com