'EOS', which is considered as the third-generation cryptocurrency, launched its mainnet on the 3rd and opened a way to 'token democracy' that elects publishers through votes.
Block.one announced establishment of EOS ecosystem through a countdown homepage of EOS. EOS has converted from an Ethereum-based token (ERC-20) into a coin.
Coin is different from a token from the fact that it has its own blockchain network.
Block.one finished ICO (Initial Coin Offering) process in 341 days after starting it on the 26th of June of 2017. Now, a key to EOS goes to 21 BPs (Block Producer). While Block.one had issued EOS until the ICO process, BPs now have rights to issuing EOS after mainnet was launched.
ABPs (Appointed Block Producer), which are appointed randomly, create genesis blocks first. Afterwards, 21 BPs are elected through votes casted by EOS holders.
More than 100 candidates from 27 countries as well as global cryptocurrency companies such as Huobi, OKCoin, Bitfinex, and AntPool are running for BPs of EOS.
In South Korea, EOSYS (Chain Partners), EOSeoul (Neoply), Eossey (Hanbitco), KEOS (KCHAIN), EOS Nodeo=One, EOS Pay (Pay Gate), and AcroEOS (ICB) are running for BPs of EOS.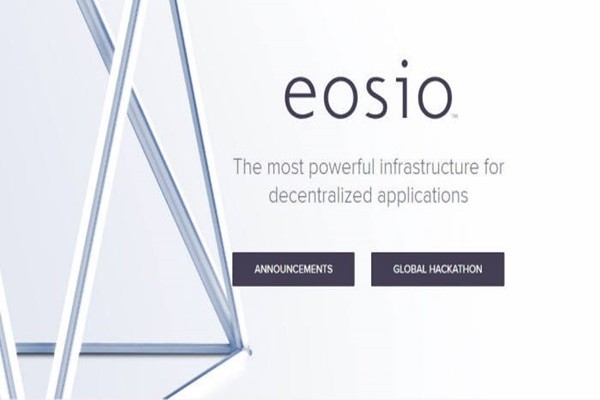 Being elected as a BP does not mean that a company remains as a BP forever as a BP can be replaced every 2 to 3 minutes, which is the amount of time it takes to create an EOS block. About 100 backup companies are waiting to replace current BPs. EOS token holders are given 30 votes per token. However, they need to register their EOS tokens into a blockchain platform 'EOS.io'.
EOS, which is in 5th place based on market capitalization, is worth $10.9 billion. It utilizes DPoS (Delegated Proof of Stake) method that gives voting rights to participants and it has increased processing speed of transactions.
Relevant companies in South Korea are also participating in establishment of EOS ecosystem. Chain Partners included EOS as a payment method to its cryptocurrency payment platform called CoinDuck. EOS payment by CoinDuck can be done through every South Korean mobile electronic wallet and every foreign exchange. CoinDuck has about 100 franchises in South Korea after it was launched on the 4th of January.
Neoply is currently working on 'PLACTAL' project, which is EOS-based game data platform. When a person plays mininum of 3 minutes and maximum of 180 minutes in a day, that record of playing time is expressed in a unit of GEM. When number of GEMs exceeds a certain figure, he or she is compensated with PLT tokens.
Cryptocurrency exchanges such as Bithumb, Upbit, and Coinone are working on swapping process. They are going to replace ERC-20 EOS tokens with new EOS coins. As a result, they have temporarily stopped withdrawal and deposit of EOS starting from the 31st of May.
Staff Reporter Ham, Jihyun | goham@etnews.com