FuzeX made an announcement that it will be launching an actual card that allows one to check balance of cryptocurrencies globally during the third quarter.
FuzeX applied an electronic paper display a card that allows one to check information on cryptocurrencies in real-time. Through this card, one can select and pay with a cryptocurrency out of 15 different types of cryptocurrencies.
With this card, cryptocurrencies can be used freely offline and online. FuzeX made a partnership with 'Qbao', which is Quantum-based DApp (Decentralized Application) digital wallet, recently to provide such service.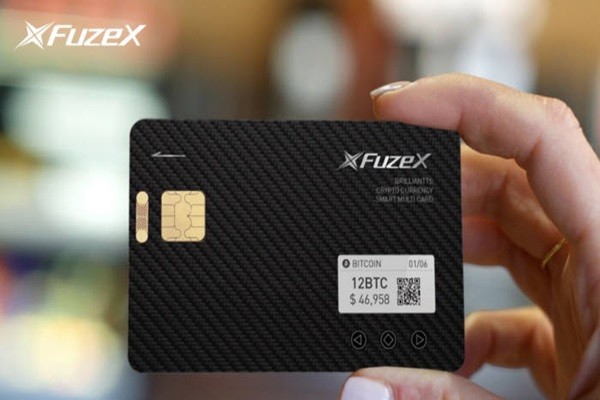 FuzeX also partnered up with 'Energi Mine', which is a British blockchain energy platform, so that one can use cryptocurrencies in real-life that he or she is compensated with for saving energy.
FuzeX is also planning to set up FuzeX exchange that allows trades to take place between cryptocurrencies or cryptocurrencies and actual money.
"FuzeX put together a traditional payment system and an upcoming cryptocurrency payment system and it will be at the forefront in establishing token economy based on real life." said CEO Bae Jae-hoon of Brilliantts.
On the other hand, FXT token issued by FuzeX is currently listed on major global exchanges such as HitBTC, CobinHood, Coss.io, and Livecoin.
Staff Reporter Ham, Jihyun | goham@etnews.com