Treasurers and presidents from central banks of G20 countries has virtually recognized cryptocurrency as digital asset. It is expected that significant number of countries, who have shown negative stance towards speculation frenzy caused by cryptocurrency, will start to incorporate cryptocurrency as assets within their systems. They will also prepare separate guidelines for digital assets.
Certain countries such as Canada and others that participated in G20 summit are expected to compete against one another for leadership of cryptocurrency market as they look to commercialize CBDC (Central Bank Digital Currency). On the other hand, South Korea's blockchain industry is in danger as South Korean Government is carrying out one-sided regulations such as search and seizure and complete prohibition of ICO (Initial Coin Offering) that shake up the foundation of its blockchain industry.
According to G20's internal reports obtained by foreign press and The Electronic Times, it is confirmed that G20 countries decided to mark cryptocurrency as a digital asset and virtually categorized it as an asset. However, they decided to set up their own regulations as they are conscious of their public opinions. They decided to make their own regulations after considering problems regarding protection of consumers and investors, market credibility, tax evasion, money laundering, and financing of funds for terrorists.
It seems that G20 countries finally decided to categorize cryptocurrency as digital asset because they were criticized for being unclear with regulations on cryptocurrency and only looking at media.
It is heard that G20 is going to apply FATA standards, which were established to fight off money laundering and financing of funds for terrorists, to digital assets. They are going to observe risks by looking at cryptocurrency as an asset rather than a currency and share their countermeasures multilaterally. By regulating cryptocurrency as an asset, they can legislate and standardize regulations on cryptocurrency.
This means two things. Although G20 did not acknowledge cryptocurrency as separate currency unlike Japan and others, it agreed to legislate 'digital asset standardization rules'. This indicates that they are going to handle cryptocurrency within their own boundaries. It also indicates that each government is going to work together to establish measures to protect consumers as G20 countries have virtually incorporated cryptocurrency as private digital asset. If South Korea does not participate in legislating rules, it will be difficult for south Korea to work with other advanced countries in the future.
Through co-signatures, G20 acknowledged a possibility that technical innovations including fundamental cryptocurrency technologies will improve financial systems and economic efficiency.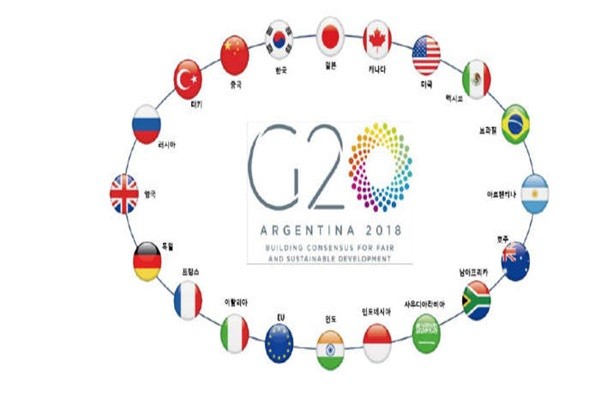 South Korean Government is also considering many countermeasures towards G20 countries recognizing cryptocurrency as 'digital asset'.
Minister Kim Dong-yeon of Ministry of Strategy and Finance, who is also the deputy finance minister of South Korea, expected that there will be a draft of international regulations related to cryptocurrency sometime in July. South Korean Government is also planning to announce results from relevant research sometime during next month according to circumstances from other countries and hold an international conference.
However, its point of view towards cryptocurrency is different from other countries. While South Korean Government focused on crackdown of speculation from cryptocurrency, other countries such as Canada and others are focused on 'promotion' and 'legislation'. South Korea can be isolated from blockchain-based cryptocurrency market due to its one-sided regulations on cryptocurrency.
Actually, many countries including rising countries are putting out their respective measures to promote cryptocurrency after G20 meeting.
Canadian Government is looking into issuing CBDC. It is looking into validity of CBDC and using CBDC, which is going to be more than just a form of currency, in daily lives.
Canada's central bank is looking to secure profits, settle limitations in interest rates, support bold financial policies, improve safety in finance, and control criminal activities by issuing CBDC. It is heard that it is also looking to connect CBDC with PCs, Smartphones, tablets, and wearable devices.
Venezuela is going to issue 'Petro' that can be exchanged with oil. It carried out a pre-sale of Petro for institutional investors in February. It is planning to raise about $6 billion through Petro.
Russia is pushing to issue a digital asset called 'Ruble Coin' under the lead from President Putin. Estonia finished issuing its digital currency called 'Estcoin'.
"Each government's measure to promote cryptocurrency can paradoxically act as a catalyst that pushes forward cashless society that is separately promoted by South Korean Government." said a representative for South Korean Government. "Although South Korean Government must decide on whether to see cryptocurrency as digital asset, it needs to change its point of view towards cryptocurrency if it prepares regulations on money laundering and financing of terrorism in detail.
Staff Reporter Gil, Jaeshik | osolgil@etnews.com