It is understood that LG Innotek made more than $3.76 billion (4 trillion KRW) in sales last year just from supplying its parts to Apple. Percentage of sales it earned from Apple takes up more than half of its annual sales in 2017.
According to industries, LG Innotek recently submitted its audit report and announced that it made $3.85 billion (4.099 trillion KRW) in sales from its major customer 'A'. Without any detailed information on who this major customer is, LG Innotek said that it made such amount in sales by supplying substrate materials and optical solutions.
Although LG Innotek did not disclose the name of this major customer, industries believe that this major customer is Apple. Last year at a briefing session, LG Innotek announced that percentage of its sales from its strategic customer in North America, which is a leading Smartphone manufacturer, was growing. This customer from North America points to Apple.
Business trades between LG Innotek and Apple are widely known. However, LG Innotek has not called Apple by its name due to trade secrets and NDA (Non Disclosure Agreement), and it has been calling Apple by 'strategic customer from North America' or 'foreign strategic customer'.
LG Innotek made the highest sales in 2017 by making $7.19 billion (7.6414 trillion KRW). According to its audit report, more than half (52.5%) of its entire performance came from Apple. Percentage of its sales from Apple compared to overall performance in 2016 was 36.9%.
Also according to its report, amount of sales from Apple almost doubled from $2.0 billion (2.1239 trillion KRW) in 2016 to $3.85 billion (4.099 trillion KRW). Apple was the main reason why LG Innotek was able to make its highest sales in 2017.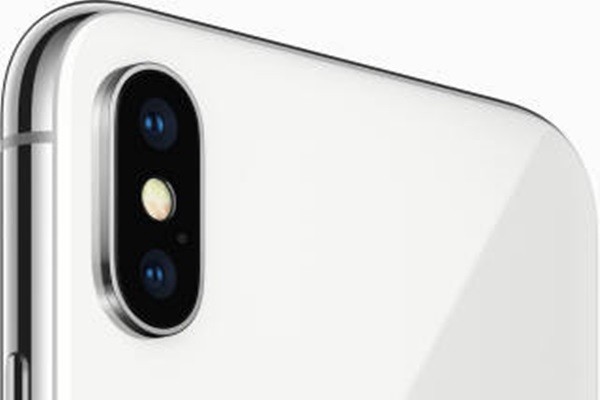 It seems that increase in number of premium parts and number of supplied items are the main reasons why percentage of LG Innotek's sales from Apple grew rapidly. It can be seen that increase in LG Innotek's sales has become more noticeable as amount of supplies of dual-cameras, which are high-priced parts, increased as Apple released iPhone 8 Plus and iPhone X at the same time and as new 3D sensing modules were supplied for iPhone X. Fact that it newly supplied two-metal COF and RFPCB (Rigid and Flexible Printed Circuit Board) on top of dual-cameras and 3D sensing modules might have also contributed to LG Innotek's sales.
Apple is one of the biggest customers for components and parts manufacturers as it produces about 200 million Smartphones annually. It also actively purchases high-priced parts for its high-performance Smartphones. Although a contract with Apple can be a huge opportunity for growth and a high achievement, it can also be a burden.
Because Apple's standards for quality are strict and it purchases large scale of parts, it is not easy for a business that has limited resources to find and deal with another customer at the same time. Although LG Innotek is definitely benefiting from its contract with Apple, fact that percentage of its sales from Apple is high can be a burden in the future as slow business by Apple can directly lead to reduction in LG Innotek's sales.
However, LG Innotek is planning to focus on Apple even more. It is planning to increase its competitive edge in all aspects and expand and develop its partnership with Apple. Reason why LG Innotek is pursuing such strategy is because it believes that its competitors will have time entering Apple's supply chains due to higher technical barriers.
It seems that percentage of LG Innotek's sales from LG Electronics, which is its another major customer, has been dropping. Amount of its sales from LG Electronics dropped from about $940 million (1 trillion KRW) in 2016 to about $846 million (900 billion KRW in 2017 due to reasons such as slow sales of LG Electronics' Smartphones.
Staff Reporter Yun, Keonil | benyun@etnews.com