SKC is planning to grow its semiconductor materials and components business so that it will be worth $929 million (1 trillion KRW) by 2021. Its strategy is to maximize synergy from its subsidiaries called Solmics and Telesys and also strengthen cooperation with SK Hynix.
SKC formed 'One Company Task Force (OCTF)' to achieve its goal. SKC is showing strong will towards becoming the center of vertical integration of SK Group's semiconductor business.
"By 2021, we are hoping to make $929 million (1 trillion KRW) in sales from SKC, Solmics, and Telesys in regard to businesses related to semiconductor." said President Oh Joon-rok of SKC Solmics who oversees OCTF. "We formed this task force to create synergy between three companies and we are going to discover opportunities for new businesses based on this task force."
SKC, Solmics, and Telesys are responsible for different semiconductor materials and components business. SKC is in charge of CMP pad, slurry, and wet chemical. Solmics is in charge of alumina, silicon, silicon carbide, and quartz while Telesys sells semiconductor chemicals and semiconductor testers. Although all of these materials and components are used in manufacturing of semiconductors, how they are used is different. CMP pad polishes surface of semiconductor wafers and is used for making semiconductor wafers smooth while quartz is used to control plasma pressure.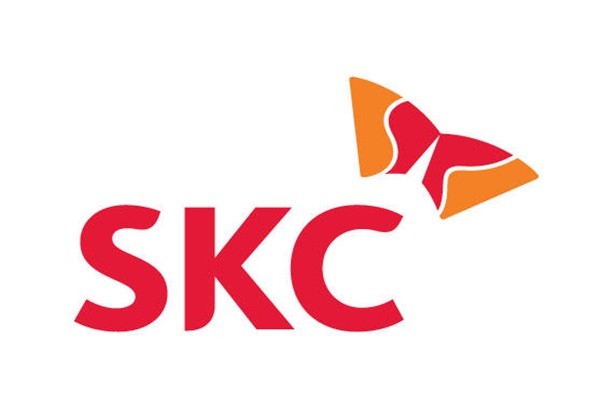 They had been pushing their businesses based on their own strategies. However, their strategies were met with limitations. It was difficult for them to work together as they had strategies different from each other and it took long time for them to discover business opportunities. In order to seek and find growth as one company, they formed 'OCTF'.
OCTF plans to promote finding of new businesses and relevant strategies. First, it will be responsible for cooperation with SK Hynix. If there are also promising materials and components, it is going to push for M&A between SKC, Solmics, and Telesys. For instance, if there are materials and components that are needed to strengthen their competitive edge in manufacturing of semiconductors, SKC, Solmics, and Telesys will push for M&A between them. SKC is planning to push for global co-marketing by introducing customers of SKC Solmics to either SKC or Telesys to create synergy between Solmics, Telesys, and itself. In addition, it is also going to push for a plan of sharing production facilities and R&D infrastructures amongst three companies.
SKC is estimating that sales from SKC, Solmics, and Telesys that are related to semiconductor business will more than triple after three years. They are determined to grow as global businesses by increasing their sales, which are currently at about $251 million (270 billion KRW), to about $929 million (1 trillion KRW).
"We need to develop our semiconductor materials and components business to a level of top tier businesses according to growth of semiconductor markets." said President Oh. "We are going to create business models in a form of one company."
Staff Reporter Yun, Keonil | benyun@etnews.com