UAE is going to be the first foreign country to introduce South Korean infectious disease prevention system. Chairman Hwang Chang-kyu of KT's plan for nonproliferation of infectious disease through mobile network that was suggested by him two years ago will bear its first fruit in the Middle East.
According to KT, UAE is going to introduce its system that will prevent the spread of infectious disease during the second quarter of this year. UAE will be the first country besides South Korea to introduce this system after KT suggested this concept. KT is planning to provide real-time support by sending its technical teams to UAE on top of providing consulting regarding set-up of this system. It is basically exporting its mobile network technologies and ICT (Information Communication Technology).
"We have been discussing with UAE since early last year in regards to set-up of this system." said Lee Sun-joo who is the head of KT's Corporate Sustainability Management Group. "This will be an opportunity for us to supply this system to surrounding countries in the Middle East."
This system that was presented by Chairman Hwang analyzes roaming information of mobile network and understand information about countries where people stayed or transferred their airlines to. What it mainly does is to automatically send texts to people who went to countries where there was an outbreak of infectious disease or a possibility of an outbreak in order to have them visit hospitals. Along with Ministry of Health & Welfare, KT provided this system for the first time to members of KT in November of 2016.
Chairman Hwang suggested 'global project for preventing the spread of infectious disease' at 'UN Global Compact (UNGC)', which was held in New York in June of 2016.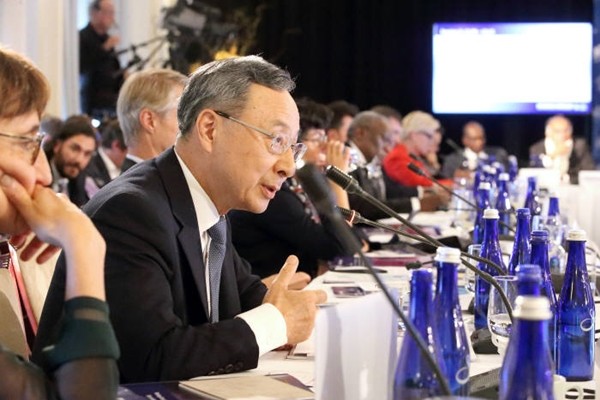 In order to carry out this project, roaming information from 800 worldwide mobile network providers on 7.3 billion people needs to be mutually open to each other. Because roaming information includes personal information, cooperation between each government and mobile network provider is a must.
Fact that UAE is officially introducing KT's system is meaningful from a standpoint that KT has secured an international 'ally'. UAE has acknowledged effect of KT's system and is going to apply it to country's epidemic systems. Kenya and Rwanda are scheduled to officially introduce KT's system during the second half of this year. KT is also discussing with Singapore, China, and Japan out of Asian countries.
This system only targets citizens of South Korea and UAE. It will be impossible to know information on foreign visitors since they do not know roaming information of mobile network providers that these visitors are part of.
In order to solve this problem, KT is pushing for cooperation between international societies. With ITU (International Telecommunications Union), GSMA and others in attendance at UN Broadband Commission's regular general assembly, which was held in September of 2017, KT established a 'working group' in order to prevent the spread of infectious disease through ICT. KT is also going to strengthen its cooperation with global health organizations. Its final goal is sharing of roaming data from mobile network providers in the world.
"It is meaningful that there is a country now that is actually going to apply KT's system." said Lee Sun-joo. "As there is support from international organizations, number of countries that will introduce our system will continue to increase."
Staff Reporter Kim, Yongjoo | kyj@etnews.com