Cosmo Group, which is a subsidiary of GS Group, resumed production of cobalt sulfate that had been stopped for about two years in order to respond to increased demands for secondary batteries. It is preparing for full development of electric vehicle markets on full-scale as it separated relevant business divisions from Cosmo Chemical and established Cosmo EcoChem and is preparing for new businesses such as recycling of old batteries.
Cosmo EcoChem, which is a subsidiary of Cosmo Chemical, made an announcement on the 28th that it resumed operation of its cobalt sulfate plant in Ulsan starting from last month and started shipping products. It brought up operation rate of its plant in Ulsan to 60% and it is predicting that it will be able to bring up operation rate to 100% after February of 2018.
Cosmo Chemical, which is a main subsidiary of Cosmo Group, is the only South Korean company to produce titanium oxide, which is white pigment. Although it completed construction of its cobalt sulfate plant in October of 2011 as a new business, operation rate of this plant had been low due to slow development of electric vehicle markets and low cobalt price. To make it worse, its titanium dioxide business, which is its main business, was also struggling due to economic recession and aftereffect from oversupply of Chinese products. Due to financial burden from fixed costs, it temporarily stopped operation at the end of 2015. It was able to withstand difficult times by selling its plant in Incheon and restructuring its 200 employees.
Things have turned around for Cosmo Chemical this year. Number of demands for cobalt sulfate increased sharply due to development of electric vehicle markets, and it is likely that it will be able to start making profits again from its titanium dioxide business due to improved market conditions for titanium dioxide. Cosmo Chemical's stock price jumped from $2.80 (3,000 KRW) to $18.70 (20,000 KRW) and it showed highest inflation rate out of companies listed on KOSPI.
In order to focus on businesses that are related to secondary batter markets that are growing continuously, Cosmo Chemical divided its business division that focuses on cobalt sulfate on the 1st of November and established Cosmo EcoChem, which has Sung Joon-kyung who was formally the co-CEO of Cosmo Chemical as its CEO. It was able to attract an investment worth $12.9 million (13.8 billion KRW) through Shinhan-Cape's first New Technology Business Investment Association's recapitalization by allocation to third parties and secured its operating fund.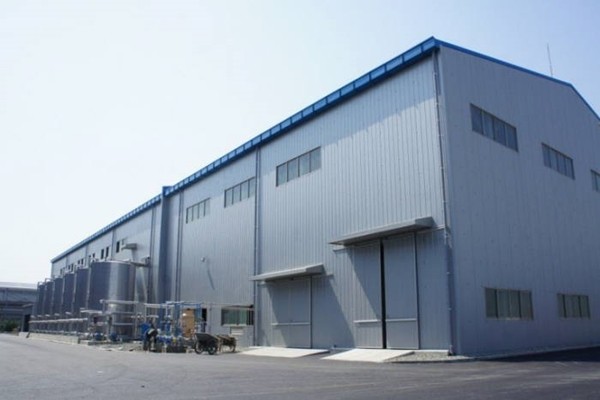 Cobalt sulfate is raw material of cathode material of a secondary battery. Cosmo EcoChem manufactures 99.9% pure cobalt sulfate from either raw ores or concentrate, which is raw material that went through first process. Cosmo EcoChem is the only South Korean company that can manufacture high purity cobalt sulfate from raw ores. Its cobalt sulfate is supplied to domestic and foreign cathode material manufacturers and battery manufacturers.
Cosmo EcoChem is estimating that it will make about $65.5 million (70 billion KRW) in annual sales in 2018 due to continuous increase trend of cobalt sulfate price and increased demands. It is planning to increase its production capacity, which is currently about 1,200 tons annually, in order to prepare for increased demands for batteries in the future. Even if it fully operates its plant, it can only supply half of industries' demands as number of demands is overflowing. It is also thinking about independent IPO (Initial Public Offering) when its business is on a regular track.
It is focusing on urban mine as its new business. It is preparing for recycling business that extract materials for secondary batteries by collecting old batteries from scrapped electric vehicles. Based on cobalt refining technology, it is currently researching on refining technologies that will separate lithium and nickel.
"We are able to strengthen independence and professionalism of our material businesses for secondary batteries through split-off and it has become easier to attract outside investments." said CEO Sung Joon-kyung of Cosmo EcoChem. "We are going to continue to work on R&D that will satisfy secondary battery industries' demands such as recycling of batteries while emphasizing on eco-friendly businesses."
Staff Reporter Jung, Hyeonjung | iam@etnews.com