SK Hynix is going to invest $251 million (272.3 billion KRW) in order to extend its back-end process plant located in Chongqing, China. It is making such investments in order to deal with increase in amount of supplies for back-end process that is caused by extension of its semiconductor front-end process plant in South Korea and switch to microfabrication.
SK Hynix publically announced on the 19th that it is going to contribute $250 million in order to improve medium and long-term business competitive edge of its Chongqing Corporate. Duration of its contribution will last from 2018 to 2021. It is expected that SK Hynix will start construction during the first half of 2018 and secure additional production capacity in 2019.
Back-end process, which is the last step of manufacturing of semiconductors, indicates a series of processes that inspects wafers produced from front-end fabrication facilities and produces finished products by assembling those wafers.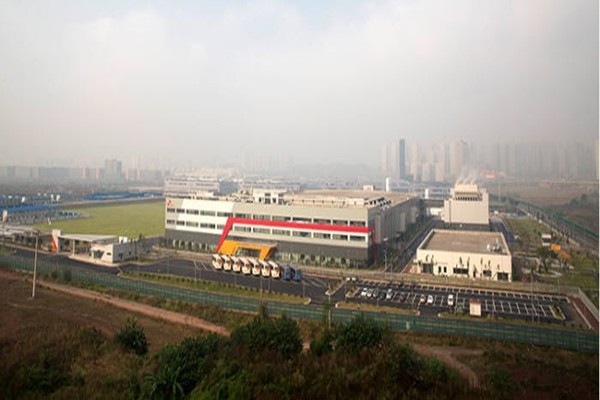 SK Hynix's back-end process plant, which is located in B region of Xiyong Comprehensive Free Trade Zone in Chongqing, started mass-production on full-scale in July of 2014. SK Hynix invested about $300 million as part of first step of investment.
Its back-end process plant is mostly responsible for NAND flash memories. SK Hynix explained that it will be able to effectively deal with additional supplies of NAND flash memories produced from its M14 plant in Icheon and M15 plant in Cheongju by increasing production capacity of its plant in Chongqing.
"This investment is part of supplemental investment for dealing with increased amount of supplies for back-end process." said a representative for SK Hynix. "We are also going to maintain competitive edge of our other back-end process facilities through proper investments."
Staff Reporter Han, Juyeop | powerusr@etnews.com