Hyundai Motor Company's 'IONIQ PHEV', which is soon to be released in North America, displayed one of the best driving power during an electric vehicle (EV) performance test carried out by U.S. Government. However it gave mixed feelings as its entire mileage that includes electric vehicles and internal-combustion engine vehicles was lower than Prius Prime.
While sales of Hyundai Motor Company's signature BEV (Battery Electric Vehicle) called 'IONIQ Electric' in North America are low, Hyundai Motor Company is getting to release IONIQ PHEV next month. It will be interesting to see whether or not IONIQ Electric will emerge as a main weapon that will fulfill 'ZEV (electric vehicle mandate sales program)', which is a sales regulation for eco-friendly vehicles in the U.S.
According to industries, 'IONIQ PHEV's mixed (street, highway) mileage came out to be 29 miles (46.6km) during EPA's (Environmental Protection Agency) evaluation on electric vehicles. Its certified mileages on streets and highways are 30 miles and 26.8 miles respectively. Its mixed mileage greatly surpasses that of Toyota's 'Prius Prime (street: 29 miles, highway: 22.8 miles, mixed: 25 miles)', which is the top PHEV (Plug-in Hybrid Electric Vehicle) sold in the U.S. Considering the fact that battery capacities of IONIQ PHEV and Prius Prime are 8.9kWh and 8.8kWh, driving performance of IONIQ PHEV is more excellent that of Prius Prime.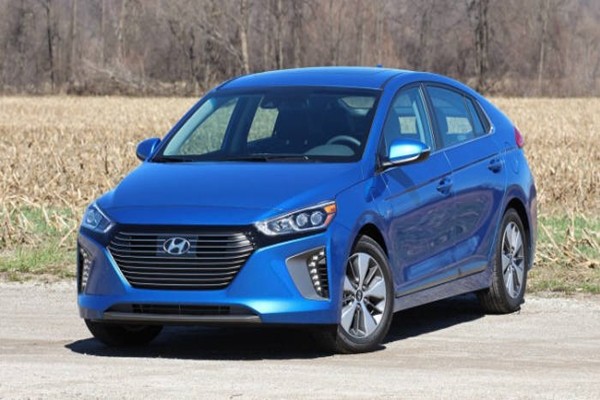 However based on entire mixed mileage of PHEV (electric motor and engine), IONIQ PHEV falls behind to Prius Prime. While IONIQ PHEV showed 119MPGe (Miles per gallon gasoline equivalent), Prius Prime and GM Chevrolet's PHEV model called 'Volt' showed 133MPGe and 106MPGe respectively last year.
MPGe is a concept introduced by U.S. Government in order to compare mileage of an electric vehicle (BEV and PHEV) to a vehicle with an internal-combustion engine and it is an economic index according to necessary cost, mileage, and efficiency that are needed for one gallon of gasoline.
Industries predict that IONIQ PHEV will be released either sometime this month or early next year and that its sales price will be around $30,000. One of IONIQ PHEV's strengths is its wide internal space that is larger than that of Prius Prime.
On the other hand, sales volume of PHEVs in North American markets from January to November of 2017 was about 82,000 and it falls little bit short of half of sales volume of entire electric vehicles (BEV and PHEV, 173,941). Hyundai Motor Company has sold 353 'IONIQ Electric' after releasing it in North America in past March, and it currently sits on 34th place based on sales.
Staff Reporter Park, Taejoon | gaius@etnews.com