eSports generation that is based on local franchise system has been established. Blizzard is going to hold a preseason for a first-person shooting game called 'Overwatch' from the 7th until the 10th.
This preseason will be the prelude for 'Overwatch League' that will be held on full-scale in 2018. Excluding Philadelphia Fusion, 11 teams out of 12 teams that are registered in this league will participate in this preseason.
"This will be the first competition since registration of players from each team." said a representative for Blizzard. "This will be a good opportunity to check out strategies of each team."
Overwatch League is the first eSports competition based on regional franchises. One team from Boston, New York, San Francisco, Miami-Orlando, Philadelphia, Dallas, and Houston and two teams from Los Angeles will be participating out of the states. One team from Shanghai, Seoul, and London also confirmed their participation in this league.
When preseason is over, Overwatch League will then start from January of 2018 for five months. Official season will be held from the 11th of January until the 17th of June and it will be broadcasted through Overwatch's homepage.
Matches from Atlantic and Pacific regions will be held at Blizzard Arenas and they will be broadcasted live every Wednesdays, Thursdays, Fridays, and Saturdays. League will be divided into four stages and it will decide on teams that will move onto postseason after adding up their wins and losses.
Postseason will be held from the 18th of June until the 29th of July. Finals will be held from the 27th of July until the 29th of July. Winning team will be given a trophy and $1 million in prize money.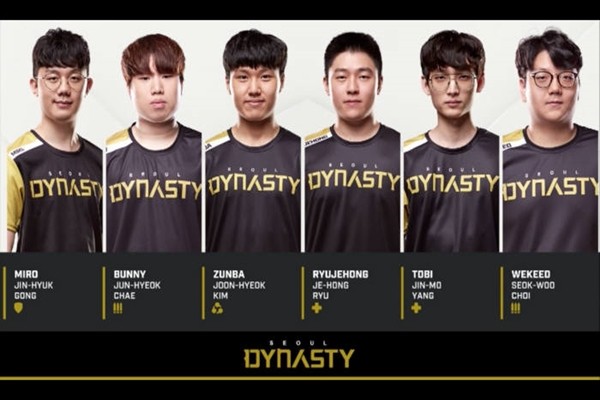 12 teams that will be participating in this league will make partnership with Blizzard and carry out activities for their revenues inside and outside of Overwatch. Since this league is based on regional franchises, Seoul team can carry out marketing with Seoul at the center like pro baseball and soccer teams.
Overwatch League expanded eSports ecosystem centered on game marketing at once. It is heard that Blizzard received registration fee worth about $18.3 million (20 billion KRW) from main agents of teams that are participating in this league. Teams that are participating in Overwatch League have to agree on contracts with their players for at least a year. Minimum salary for a player is $50,000. Players will receive health insurance and pension.
Blizzard is also going to reorganize glass-roots ecosystem of Overwatch League. Including Overwatch Contenders, which is a regional high rank competition, Blizzard has reorganized the system for its competition into Overwatch Open Division, Overwatch Contenders Trial. All three competitions are gateways for Overwatch League.
Overwatch Contenders will be held in South Korea, China, Pacific, Australia, South America, North America, and Europe. Blizzard is going to hold three seasons annually in these seven regions. Players who distinguish themselves from Overwatch Contenders are expected to receive offers from Overwatch League teams.
Any single player or teams can participate in Overwatch Open Division. Top four teams from every season of Overwatch Open Division will be invited to Overwatch Contenders Trial where total of eight teams will compete in consolation matches.
Staff Reporter Kim, Siso | siso@etnews.com