CrucialTec is planning to make a turnaround next year as risks from THAAD (Terminal High Altitude Area Defense), which caused its performance to be poor this year, have begun to disappear and its business transactions with new foreign customers have started to expand. Its expectations towards rebound of its performance are high due to increased business transactions with global businesses such as Sony, Fujitsu, Kyocera, and Google.
◊Having Hard Time Due to Risks in China
CrucialTec's main business is centered on fingerprint recognition modules. As fingerprint recognition emerged as a must function for a Smartphone, company stared to grow very quickly. Its sales increased rapidly from $67.6 million (73.4 billion KRW) in 2014, $242 million (262.5 billion KRW) in 2015, and to $295 million (320 billion KRW) in 2016.
However it started to see unusual signals starting from the second half of 2016. It started to lose out on new projects in China, where most of its sales come from, every time. CrucialTec initially thought the reason was due to competitive prices from its competitors. It was true that competitions had become very competitive as markets for fingerprint recognition modules grew very quickly.
However it still saw many strange cases when it lost contracts in spite of presenting better conditions than its competitors from aspects of quality, price, and production. "It was driving us nuts as we could not figure out a clear reason." said a representative for CrucialTec.
It saw a questionable part and it was an issue involving THAAD. After decision to place THAAD was officially announced in July of 2016, Chinese Government had been showing negative stance continuously and it enforced economic actions whenever THAAD made an advance. Chinese Government said that there were not any economic retaliations from Chinese Government at that time. However CrucialTec had felt coldness from Chinese markets. "Even customers who used to welcome us before had given us cold shoulders after issues involving THAAD." said a representative for CrucialTec. "Even when we agreed on business partnerships, they told us not to take any commemorative pictures."
◊Inevitable Blow to Its Performance
Its sales from China started to go down. Its sales decreased rapidly from $45.2 million (49.1 billion KRW) in the first quarter of 2016, $21.1 million (22.9 billion KRW) in the fourth quarter of 2016, and to $4.88 million (5.3 billion KRW) in the first quarter of 2017. This trend was reflect to its entire performance and caused its quarterly sales, which used to be around $73.7 million (80 billion KRW) during early 2016, to fall to $36.8 million (40 billion KRW) in just a year. Its operating profit had begun to fall as well.
CrucialTec had started to make its own efforts. It reduced fixed costs by 30% compared to early this year by making its management more efficient. It also had worked on improving productivity of its plants in China and Vietnam. Although it had pushed for intensive reduction of cost, it did not reduce any investments for R&D. It had focused on recovering competitive edge of its main businesses.
While it was going through a painful time, it received positive signals from Chinese markets once again. It signed off on a contract with Chinese biggest Smartphone manufacturer called Huawei in regards to supplying its fingerprint recognition modules for Huawei's strategic Smartphone 'Mate 10'. CrucialTec is going to supply 3.5 million fingerprint recognition modules by January of 2018 and this is worth about $12.9 million (14 billion KRW).
"It is meaningful that we signed off on a contract with Huawei that we obtained almost no orders from in 2017." said a representative for CrucialTec. As if by accident, conflicts between South Korean Government and Chinese Government started to resolve just in time.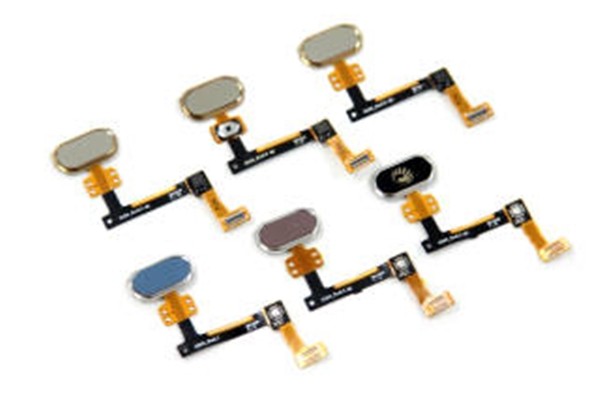 ◊CrucialTec Looking to Make a Turnaround
CrucialTec announced that it is planning to strengthen its other businesses besides the ones in China while working to recover its market shares in Chinese markets. Although competitions have gotten more competitive in Chinese markets, CrucialTec is planning to recover its businesses through Huawei, OPPO, and VIVO and solidify its partnership with Sony, Fujitsu, Kyocera, and Google.
CrucialTec is planning to push for rebound of its sales and recovery of its profitability at the same time. Although CrucialTec can make huge sales from Chinese markets, competitions for better prices are very competitive. On the other hand, although amount of orders it can get from customers from other countries such as Japan may be small, amount of profit it can gain from them is bigger than the one it can gain from Chinese markets.
CrucialTec has high expectations on ultra low-priced IC (Integrated Circuit) that was recently developed through its subsidiary. This product is about 30 to 50% cheaper than products from its competitors and it will be used strategically to recover market shares that CrucialTec had lost from Chinese markets. It is planning to strengthen its partnership with Sony and Google through next-generation premium models.
CrucialTec set an internal goal of supplying its fingerprint recognition solutions to a new global Smartphone manufacturer sometime during next year. If it achieves this goal, it is expecting that it will bring a business foundation that surpasses Chinese markets.
"Although we have gone through difficult times due to fierce competitions and addition of external factors, we are starting to recover from them slowly." said CEO Kim Jong-bin of CrucialTec. "We are going to overcome these obstacles and make a turnaround performance in 2018."
Staff Reporter Yun, Keonil | benyun@etnews.com