PlayerUnknown's Battlegrounds will be serviced in China through Tencent.
PUBG announced on the 22nd that it signed off on a contract with Tencent in regards to providing 'PlayerUnknown's Battlegrounds' service in China.
Battlegrounds is a 'battle royal' game where 100 users gather at a certain location and fight amongst each other to become a last man standing. It is seen as the first game that has generalized genre of battle royal game.
"We expect that Battlegrounds will open a new horizon in Chinese markets through strategic partnership with Tencent." said CEO Kim Chang-han of PUBG. "Through close cooperation, we are going to present a best game to game users in China.
"Battlegrounds is currently the most popular game that is played by users globally." said Senior Vice President Steven Ma of Tencent. "Tencent is going to provide high-quality localization and operation in order to provide successful services." He also added by saying that Tencent is going to provide a different kind of enjoyment to game users in China.
It seems that Chinese service will follow precedents of South Korean service by Kakao Games. Kakao Games started Battlegrounds service in November through a server separated from Steam server. Its service is centered on PC café business.
Tencent was trying to acquire Bluehole, which is the mother company of PUBG, after Battlegrounds started to become popular. However when Bluehole did not accept its acquisition, it secured about 5% of Bluehole's shares through a different route. It is likely that continuous and active love calls from Tencent led to a contract between PUBG and Tencent.
With this contract as an opportunity, PUBG is planning to provide stable services by expanding servers for Battlegrounds and preventing users from using illegal programs.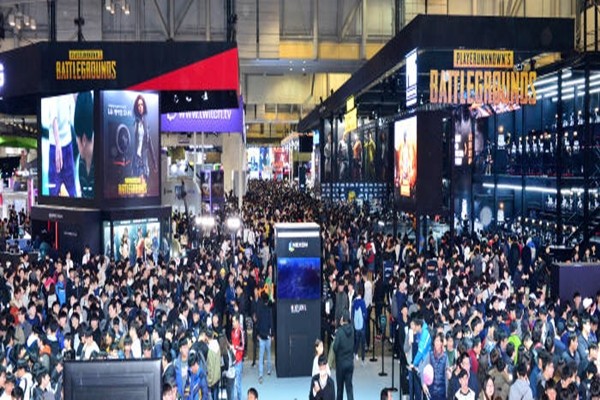 After Battlegrounds starting to become popular, many different battle royal games are spreading through Chinese markets based on mobile platforms. Out of these games, some games that borrowed IPs (Intellectual Property) from Battlegrounds also appeared.
Bluehole and PUBG have established foundations that allow them to display influence of the original maker of Battlegrounds in China through their strategic partnership with Tencent.
Biggest obstacle for Battlegrounds is an 'approval for distribution'. After THAAD (Terminal High Altitude Area Defense) was placed in South Korea, Chinese Government has not been granting approvals to South Korean games.
However South Korean game industries are expecting approvals to be issued again soon as South Korean Government and Chinese Government have made continuous efforts such as South Korea-China summits to solve conflicts between two countries. As Battleground has secured Tencent, which is a powerful Chinese publisher, it will be able to service Battlegrounds in China right away as soon as Chinese Government begins to issue approvals.
After Battlegrounds was released through Steam in March, 21 million copies were sold by early November and it surpassed 2.5 million mark for simultaneous log-ins. It wrote new records on the history of South Korean games that have been exported.
Including a presidential award that corresponds to a grand prize, Battlegrounds received awards from six different fields at '2017 Korea Game Awards', which was held at Busan Cinema Center on the 15th of November.
It also received many awards in foreign countries. At Golden Joystick Awards, it was awarded for 'Best Multiplayer Game' and 'PC Game of the Year'
It was recognized of its best cinematic quality and popularity out of every online games that have been released this year as its feats were recorded in seven different fields of Guinness Record such as 'the first game to have 2 million simultaneous log-ins on Steam'.
Staff Reporter Kim, Siso | siso@etnews.com