Subdream Studios acquired South Korea's VR (Virtual Realith) business. Subdream Studios is a global VR contents business that was established by CEO Jung Jik-han, who is also the co-founder of Gala-net, in January of this year.
VR Plus announced on the 13th that Subdream Studios has become its biggest shareholder by acquiring its shares and this indicates that a Silicon Valley capital acquired South Korean VR business. VR Plus however did not disclose amount of money that was spent by Subdream Studios to purchase VR Plus.
With this, CEO Jung Jik-han of Subdream Studios is also going to become the CEO of VR Plus at the same time. Starting with foundation of Gala-net, CEO Jung Jik-han served as a chief producer at Kabam and a North American branch manager of COLOPL.NI and established Subdream Studios. Its main business is to produce and distribute contents by securing global IPs (Intellectual Property). Franchise business of VR Plus will be handled by Director Kim Jae-heon of VR Plus Headquarters. Director Kim will continue franchise business as the COO.
VR Plus is planning to launch its new VR room business with enhanced profitability.
VR Plus is planning to introduce chroma-key service that provides combination of pictures of customers experiencing VR and the world within VR through pictures and videos and interactive hardware that can be moved in any direction.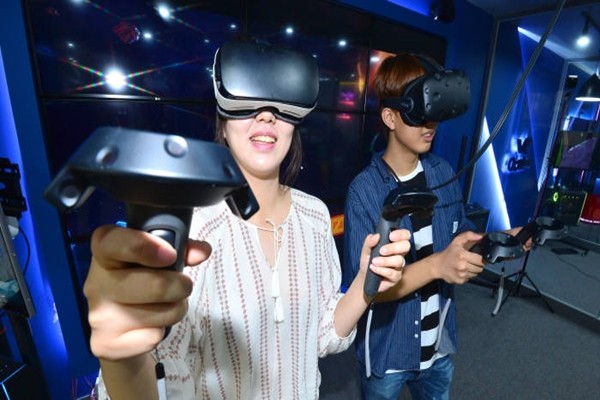 It is going to launch its own VR contents platforms and increase number of selections for customers by using at least 700 VR contents. It is also planning to change itself from a VR room franchise business to a comprehensive VR service provider by introducing flagship contents. VR Plus is the first South Korean business to launch VR experience zone in July of 2016. It is currently the biggest South Korean VR experience zone business that has about 30 franchise stores in South Korea.
South Korea's VR room industry is still in its beginning stage. VR Plus currently has the most franchise stores out of all South Korean businesses. Businesses such as Skonec Entertainment is currently commercializing a system that combines real space with VR contents. Theme parks such as Lotte World and Everland are also beginning to introduce VR zones.
China is beginning to introduce VR experience zones with large shopping malls at the center. In Japan and North America, VR experience zones are emerging as main items for urban theme parks.
"Business model that simply provide opportunities to experience VR contents will come to its limit." said CEO Jung. "By working with Subdream Studios on providing amazing contents and rooms that no one has ever experienced before, we are going to help our franchise stores to make more profit and provide special experiences for our visitors."
Staff Reporter Kim, Siso | siso@etnews.com