South Korea's eSports has faced an obstacle. As investigation by prosecutors on people close to former Chairman Jun Byung-heon of Korea e-Sport Association (KeSPA) has gained momentum, related industries are worried whether or not this will become a backlash for eSports becoming an official athletic event.
South Korean prosecutors arrested three people such as Mr. Yoon who is a former secretary to State Minister Jun Byung-heon of Political Affair and have been investigating them for two days. It is heard that South Korean prosecutors arrested them for a suspicion of embezzlement as they may have covered $98,800 (110 million KRW) out of $269,000 (300 million KRW) that was sponsored by Lotte Home Shopping to KeSPA in 2015 as research and service fees.
It is heard that South Korean prosecutors are closely questioning them to see whether or not former State Minister Jun was involved in any part of money laundering process. In 2015 when Lotte Home Shopping was being reapproved, State Minister Jun was the opposition assistant administrator of The National Assembly of The Republic of Korea's Science, ICT, Broadcasting, and Communications Committee. State Minister Jun was appointed as the chairman of KeSPA in January of 2013 and he has become the honorary chairman after resigning in December of 2014 due to a rule that prohibits a member of The National Assembly of The Republic of Korea from holding an additional position.
People directly involved are strongly denying their allegations. "We did not participate in any illegal acts or any form of cheating and this allegation is absurd." said State Minister Jun through documents that support his date on the 7th.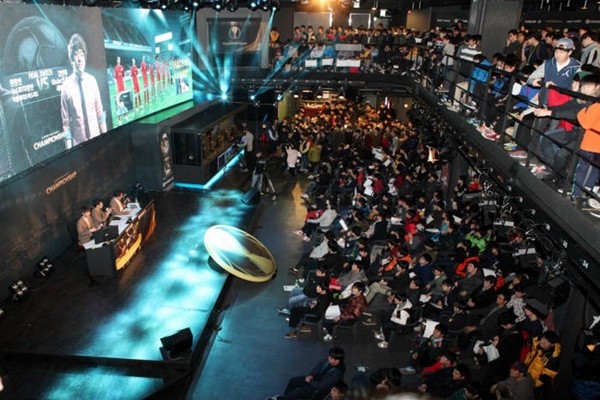 "We announce that we did not participate in any illegal acts or any form of cheating regarding sponsors from Lotte Home Shopping for our KeSPA-Cup in 2015." said KeSPA on the same day. "We are sincerely sorry to have caused our fans so much anxiety."
Although South Korea has led global eSports' ecosystem for awhile, its position was rapidly weakened recently as China and the U.S. are starting to promote their ecosystems by investing enormous amount of fund. KeSPA did not meet its requirements this year and was left out as an affiliated member of Korean Olympic Committee. As a result, it will be difficult for KeSPA to receive support from South Korean Government or be sent to Asian Game or Olympics. This will also weaken its say in international eSports ecosystems.
KeSPA is currently working with Ministry of Culture, Sports and Tourism on a project to prepare systematic foundation for growth of South Korea's amateur eSports. It is going to hold 'family eSports festival' and 'President's Cup national amateur eSports', and make eSports into a club.
KeSPA is also going to work on expanding its business of making eSports into a club with PC cafes at the center in order to meet standards presented by Korean Olympic Committee on establishing branches in cities and countries of South Korea and joining athletic associations of cities and countries of South Korea.
"Because South Korean prosecutors are still making investigations, there is no need for South Korea's eSports ecosystem to be shrunk." said a representative for eSports. "Making eSports a sporting event is an international trend and is imperative, we have to carry out our projects without any setbacks."
Staff Reporter Kim, Siso | siso@etnews.com