Apple Watch 3, which is expected to be released in South Korea on the 3rd, has been caught up in a controversy regarding its quality.
An American IT media called Mac Rumors reported that Apple acknowledged the fact that some of Apple Watch 3 models have striped patterns appearing on edges of their displays.
On signs distributed to Apple Store Genius Bars and Apple's official service centers, Apple said that it will repair any models for free based on one-year quality assurance guarantee since these striped patterns can be seen as manufacturing defects.
Foreign media reported that Apple could not find causes of its striped patterns. However it suspects that these patterns occurred as inside of displays become damped. Apple recommended owners of Apple Watch 3 to exhale into edges of their Apple Watch 3s to see if these striped patterns appear.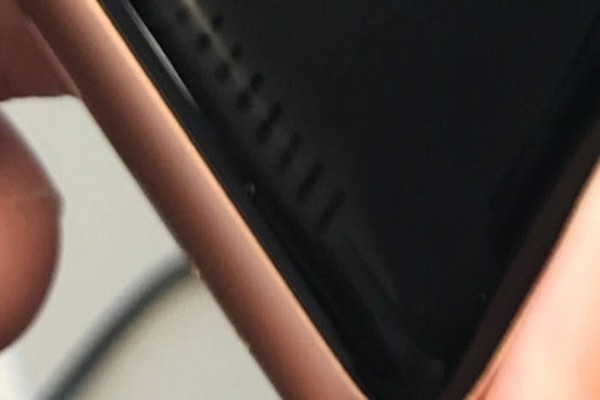 Apple Watch is divided into GPS and LTE versions, and these striped patterns only appeared on GPS version. These two versions are produced by different businesses.
Despite this controversy, it is expected that Apple Korea will not carry any separate testing on quality of Apple Watch 3s that will be sold in South Korea. Although iPhone 8 Plus has had battery swelling phenomena different parts of the world, it will still be released in South Korea on the 3rd without any safety inspections.
"Although it is possible to have Apple Watch 3 repaired for free or have it replaced during one-year quality assurance guarantee period after purchasing Apple Watch 3, one needs to be compensated even by complaining against Apple when this period ends after one year." said an American media.
Staff Reporter Choi, Jaepil | jpchoi@etnews.com