Samsung Electronics carried out a shift in generation by having young CEOs such as Kim Ki-nam, Kim Hyun-seok, and Ko Dong-jin as the face of 'new Samsung'. This is a reformed personnel affair that replaces presidents of three business areas. Starting with this personnel affair, Samsung Electronics is planning to reorganize its system shortly by reshuffling groups of presidents and executives and groups.
Samsung Electronics appointed President Kim Ki-nam as the director of DS (Device Solution) Business Area that oversees semiconductor businesses, President Kim Hyun-seok as the director of CE (Consumer Electronics) Business Area, and President Ko Dong-jin as the director of IM (IT and Mobile) Business Area on the 31st.
It is heard that this personnel affair was carried out in order not to prolong selection of successors anymore as President Yoon Boo-geun and President Shin Jong-kyun announced their intentions to resign from their positions followed by Vice-Chairman Kwon Oh-hyun.
Samsung Electronics explained that these three new directors are already verified of their capabilities as they have accumulated vast amount of experiences in their corresponding business areas early on.
President Kim Ki-nam is the number one expert in semiconductor fields as he had held various posts such as director of Samsung Advanced Institute of Technology, department head of Memory Business Department, department head of System LSI Business Department, president of Samsung Display, and president of DS Business Area in succession after joining the company in 1981.
President Kim Hyun-seok has pioneered innovations based on differentiated technologies and led Samsung Electronics to be the number one TV business in the world for 11 years in a row. He is the number one expert in display products such as TV.
President Ko Dong-jin has cultivated success of Galaxy Smartphones through differentiated products and services as he had held positions such as team leader and department head of Wireless Business Department's Development Team in succession and made Samsung Electronics' mobile business as a first class business.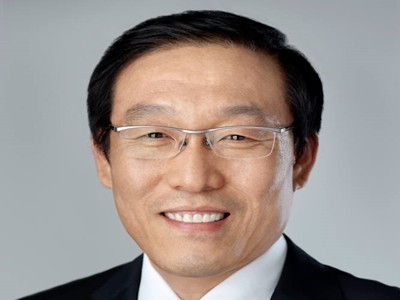 Samsung Electronics is expecting that this personnel affair will reform groups and give them energy and become an opportunity for Samsung Electronics to actively deal with uncertain management situations.
Prior to this personnel affair, President Yoon Boo-geun and President Shin Jong-kyun decided to resign from their positions as director of CE Business Area and director of IM Business Area respectively and they also decided to hold their positions as a member of board of directors and a CEO respectively only until March of 2018 after reducing their terms by a year.
"We feel pride and rewarded from the fact that we were part of Samsung Electronics' histories in challenges and achievements." said President Yoon Boo-geun and President Shin Jong-kyun. "We are certain that our successors will continue to lead growth of Samsung Electronics excellently."
President Lee Sang-hoon, who has been the CFO since 2012, also resigned from his position. Although he stepped down from management, he was recommended by outside directors to become the chairman of board of directors.
President Lee Sang-hoon and three new presidents will be appointed as members of board of directors at a general meeting of shareholders that will be held in March of 2018. Samsung Electronics has decided to maintain a system of three CEOs just as it is currently constructed.
It is expected that Samsung Electronics will attempt to reform its groups starting with this personnel affair. It is predicted that Samsung Electronics will also appoint younger generations for its business groups and executives and announce personnel affairs for its subsidiaries as well.
On this day, Samsung Electronics also announced its third quarter performance. Samsung Electronics made $55.5 billion (62.05 trillion KRW) and $13 billion (14.53 trillion KRW) in sales and operating profit respectively. Its third quarter's operating profit replaced its previous highest quarterly operating profit set during this past second quarter. It is expected however that its fourth quarter's operating profit will replace its third quarter's operating profit again as its fourth quarter's operating profit is estimated to be about $14.3 billion (16 trillion KRW). It is estimated that Samsung Electronics will make $216 billion (241 trillion KRW) and $48.3 billion (54 trillion KRW) in sales and operating profit respectively this year. Samsung Electronics announced that it would make preemptive moves in future markets by making company history's biggest investments this year. It also announced its three-year policies that will be worth about $26.8 billion (30 trillion KRW) in order to improve shareholder values.
Staff Reporter Kwon, Keonho | wingh1@etnews.com