YD Online is keeping a close watch on popularity of its mobile game called 'Line Bleach' as value of the company will be highly dependent upon success of Line Bleach.
YD Online released Line Bleach on Japanese Google and Apple app markets on the 29th of September. According to YD Online and Google, current sales of Line Bleach is outside of 100th place.
YD Online is going to carry out marketing for Line Bleach on full-scale starting from this week and is looking to target upper and middle rank with a scheduled update that is supposed to take place between end of October and early November.
Bleach is a Japanese animated series and is based on a story of a high school student named 'Kuroskai Ichigo' who became a death god by accident. After being published in 2001, it is seen as the 'three leaders of Jump' along with 'One Piece' and 'Naruto'.
About 90 million books were sold just in Japan. Based on popularity of the original work, TV series, movies, and musicals that were based on Bleach were also very successful. Bleach movie with actual actors and actresses as casting members is set to be released in 2018.
YD Online has grown its business through online games such as 'Priston Tale' since it used to be called Yedang Online. Currently it is actively working on its mobile game business after releasing a mobile game based on South Korean popular Webtoon called 'God of High School' in August of 2016.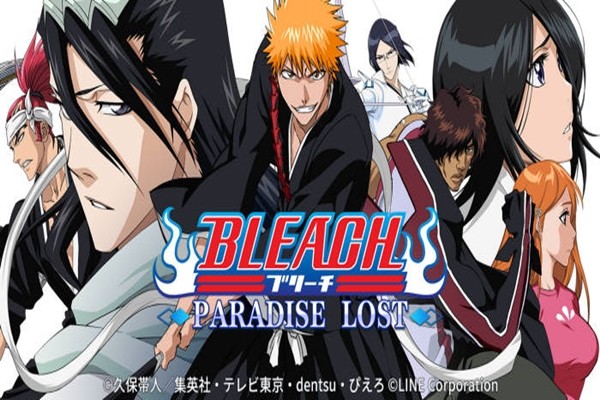 Biggest share holder of YD Online is Mirae Asset PE that has 39% of YD Online's shares. Mirae Asset PE acquired YD Online in 2009 and it extended expiration of its fund, which was originally in July of 2016, to another year. It is likely that YD Online will look to sell its shares by July of 2018.
Kakao Games, which recently started participating through recapitalization, is mentioned as a new owner. Kakao and Kakao Games decided to invest $4.42 million (5 billion KRW) into YD Online's shares in this past June.
This investment is seen as Kakao Games' strategy to secure two mobile games based on renown IPs (Intellectual Property) from Noblesse and 'Priston Tale mobile' and additional shares at the same time.
Kakao Games is currently working to grow its business by recently acquiring Maum Golf in order to be listed on a stock market in 2018. It is likely that value and use of YD Online will drastically increase when Line Bleach, which uses major IPs, is settled in Japanese markets.
"Bleach is currently in an early stage without any separate preliminary marketing." said a representative for YD Online. "We expect that there will be a rise in indicators after going through a huge update during October and marketing."
Staff Reporter Kim, Siso | siso@etnews.com