Nonghyup is going to develop South Korea's first APIs (Application Program Interface) for virtual currency. By doing so, virtual currency exchanges will be able to utilize APIs without any huge-scale investments and satisfy South Korean Government's guidelines for security requirements of virtual currency.
According to financial industries on the 21st, Nonghyup Bank recently started developing five APIs for virtual currency exchanges. It is going to complete development of these APIs by next month and submit a no-action letter to Financial Supervisory Service.
South Korean Government recently classified virtual currency as a fund-raising business rather than a financial business and tightened up regulations on virtual currency. It first tightened up confirmation of one's identification and decided to manage transparency of transactions from virtual currency exchanges.
Because personal identification was not very effective in seeing who deposited and withdrew money during a transaction process of payments, virtual currency has been seen as a target for crimes such as voice-fishing.
Virtual currency exchanges need to manage payments through virtual accounts given by banks. Accounts that finished verifying one's name through banks can deposit and withdraw payments of transactions from virtual accounts. South Korean Government told banks to report users who withdraw money deposited from virtual currency exchanges separately or frequently deposit money as a suspicious transaction to supervisory authorities. Virtual currency companies need to follow these requirements before carrying out the guidelines. Ultimately they do not have any plans because they need to establish virtual currency systems and infrastructures along with bank systems.
Nonghyup Bank finished developing 83 APIs such as P2P (Person to Person) money management services that are related to fintech and is going to introduce 5 new APIs for virtual currency next month so that virtual currency exchanges can meet South Korean Governments' requirements.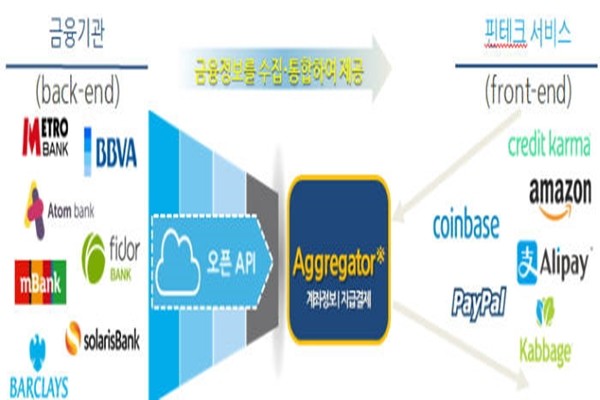 Through Nonghyup Bank's APIs, virtual currency exchanges can establish virtual currency management infrastructures, which require at least millions of dollars of fund, without any separate investments.
"We are currently in the final stage of developing South Korea's first API for virtual currency." said a representative for Nonghyup Bank. "We are planning to test APIs with virtual currency exchanges sometime in the middle of next month."
Supply of APIs for virtual currency by Nonghyup Bank completely opens up its technologies and infrastructures and there has not been a case like this before.
When fintech companies enter banks' major areas such as simple payments or wire transfer to foreign counters, banks partially provided APIs such as simple inquiry or one-sided information services. However APIs for virtual currency have technologies that can solve payments to security requirements. If these new APIs are combined with previous 83 APIs, companies that are related to virtual currency can reproduce differentiated services.
Guidelines for operation of virtual currency that were brought up by South Korean Government are difficult for normal virtual currency companies to solve on their own. Actually there are not even banks that have infrastructures and technologies related to current virtual currency.
"As APIs for virtual currency are introduced, ITs (Information Technology) owned by traditional banks will become single platform and bring a new environment where that platform can be used by anyone."
Staff Reporter Gil, Jaeshik | osolgil@etnews.com