Hyundai Motor Company introduced 'Genesis G70' for the first time. While maintaining Genesis' own design, it emphasizes dynamic driving performance and an image of dynamic and luxurious sports sedan. It is expected to compete with European cars such as BMW 3 series, Mercedes-Benz C Class, and Audi A4.
Hyundai Motor Company's Genesis brand held a media preview of Genesis G70 for groups of reporters at 'Hyundai Motor Studio Seoul' on the 1st. It is going to start selling Genesis G70 on the 15th. In order to secure potential customers, it is going to hold a private showroom at Hyundai Motor Studio and others starting from the 1st.
"Genesis G70 is the best luxury sports sedan that perfectly covers polished design, excellent sense of luxuriousness, and dynamic driving performance." said Director Hwang Jung-ryul of Genesis PM Center. "It has enough competitive edge to equally compete with premium European cars."
Genesis G70 emphasizes Genesis brand's 'Athletic Elegance'. Through large crest mesh-type grille and voluminous hood, it expresses dynamic toughness even when it is parked.
Hyundai Motor Company focused on expressing functionality and luxuriousness through inside of Genesis G70. It emphasizes stability with a structure of horizontal space. While emphasizing convenient functions based on a driver, it is also equipped with soft-touch finish, luxurious interior material, and quilting leather door trim.
While Genesis G70 emphasizes dynamic and agility in driving performance, it also has quiet driving sensitivity. Genesis G70 is available in three models and they are 3.3 Gasoline Turbo, 2.0 Gasoline, Turbo, and 2.2 Diesel, which is the first for Genesis brand.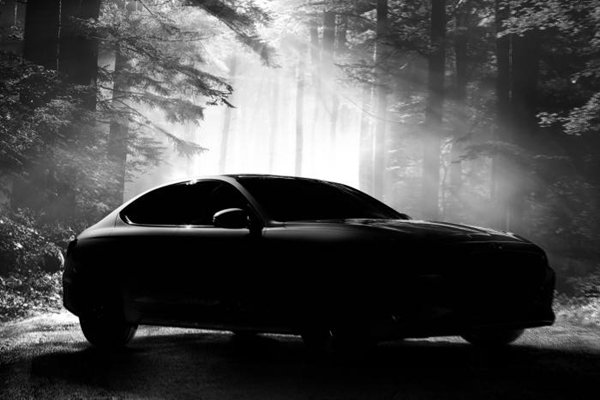 Especially 3.3 Gasoline Turbo model has a separate name of 'G70 Sports' and has dynamic acceleration performance such as acceleration that reaches 100km/h in 4.7 seconds and powerful performance such as fastest speed of 270km. It provides quick handling response and optimum riding quality as VGR (Variable Gear Ratio) steering and electronic control suspension.
In addition to these specifications, Hyundai Motor Company also applied 'Launch Control', which brings out maximum power without any skidding when a stopped car suddenly accelerates, as a basic specification.
Genesis G70 has one of the beset safety features in the world followed by EQ900 and G80.
Hyundai Motor Company applied hot stamping method to the sides of the body of Genesis G70 and expanded range of structural adhesive in order to strengthen binding force between the body structure. '9 airbag (front seat advanced, driver's seat's knee, sides of front and back, and curtain for overturn)', which is the best available air bag system out of cars that are at same level as Genesis G70, is provided as a basic specification.
Genesis G70 is also equipped with safety specifications for pedestrians as well. All the models come with Active Hood that minimizes impact that is inflicted on a pedestrian when there is a collision between Genesis G70 and a pedestrian by automatically lifting its hood. It is also equipped with 'Genesis Active Safety Control' that includes many ADAS (Advanced Driver Assistant Systems) such as HAD (Highway Driving Assist) and BCW (Backward Collision Warning). Hyundai Motor Company worked with Kakao in order to apply Genesis G70 with South Korea's first ever 'server-type voice recognition' technology that utilizes voice recognition of AI (Artificial Intelligence) platform called 'Kakao I' and this drastically increased convenience and accuracy for searching.
Price of 'Gasoline 2.0 Turbo model' will be between $33,196 and $35,808 (37.5 million KRW and 40.45 million KRW). Prices of 'Diesel 2.2 model' and 'Gasoline 3.3 Turbo model' will be between $36,117 and $38,728 (40.8 million KRW and 43.75 million KRW) and between $39,747 and $46,298 (44.9 million KRW and 52.3 million KRW) respectively.
Staff Reporter Park, Taejoon | gaius@etnews.com