'Nut Job 2' held a preview in the U.S. and is challenging to be the number 1 movie in North American movie market.
Redrover (CEO Jang Kang-li) announced on the 6th that it held a premier preview of 'The Nut Job 2' at Regal LA Live on the 5th (U.S. time).
When The Nut Job 1 was first released in 2014, it was placed on the second place in box office in North America.
Regal LA Live is the first American movie theater with 4DX theater and is located in downtown Los Angeles. It was used as a place to hold premier previews of 'Nut Job', 'Superbad', and 'Jobs' in 2014 and it has seats that can accommodate at least 770 people.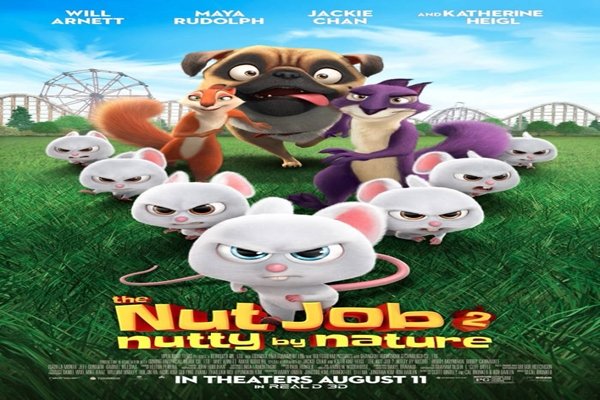 Red Carpet event that is carried out before a preview had Will Arnett, Maya Rudolph, and Isabela Moner who participated in voice acting in attendance.
Redrover announced that it is hoping that 'Nut Job 2' will be number 1 on box office by securing more opening theaters.
'Nut Job 2', which was selected as a production support project from Korea Creative Content Agency, has secured at least 3,500 movie theaters just in North America and is expected to be released on the 11th.
It is also going to be released in 30 countries such as England Canada at the same time in August and is scheduled to be released in 140 countries in an order.
Staff Reporter Lee, Kyungmin | kmlee@etnews.com