South Korean solution is going to be introduced to 'Smart City' project, which is going to be established by the America's biggest telecommunication business called AT&T, and it will play a major role in managing and visualizing data of Smart City in the U.S. in real-time.
N3N announced on the 24th that AT&T chose its IoT (Internet of Things) visualizing solution called 'Wizeye' as a major platform for 'Smart City' project.
AT&T is going to establish Smart City systems in 10 U.S. cities such as Miami and increase number of cities to 100 by 2019. CISCO, which is the business that oversees AT&T's 'Smart City' project, chose N3N's 'Wizeye' as the visualizing solution for SW (Software) companies such as IBM and Oracle. CISCO recognized N3N's technical skills by choosing N3N in 2014 as the first South Korean IoT company to invest into. Besides American SW companies, N3N is the only non-American company that is participating in 'Smart City' project.
N3N's Wizeye will be used as a component of main platform of Smart City. Wizeye rapidly and easily visualizes variety of data from disaster prevention, crime prevention, infrastructure management, and self-driving cars within cities and it helps people who are in charge of public cities to manage these cities effectively. Miami, which was part of first project by AT&T last year, understands city situations in real-time through N3N solution. Besides accidents, N3N solution also examines water and sewage facilities and number of people who use bus stations in real-time. Starting with Miami, real-time data from Smart City from hundreds of cities in the U.S. will be managed by N3N solution.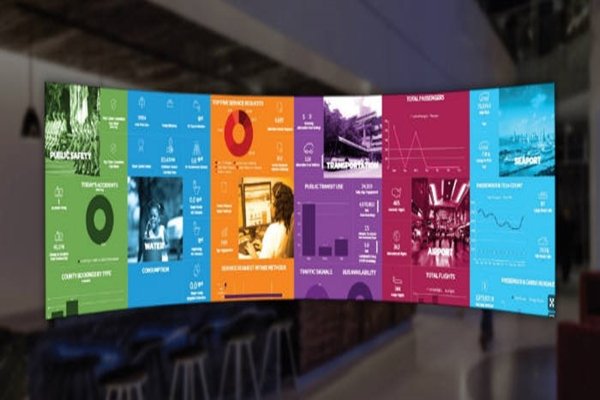 Project of establishment of Smart City is also happening globally. Besides the U.S., Indian Government is also carrying out 'Smart City Mission' project and is planning to establish Smart City infrastructures in 100 cities and regions by 2022. It is currently carrying out 'Smart City' project in 4 regions of India. N3N's Wizeye will also be used for India's 'Smart City' project.
N3N is receiving much attention from IoT markets as it is seen as the company that has unrivaled technologies that visualize real-time data. Technologies from Oracle and IBM, which are participating in AT&T's 'Smart City' project, also cannot visualize real-time data. Main purpose of implementation of IoT systems is to allow people who are running IoT systems to monitor and mediate them freely. N3N's Wizeye increases level of convenience for users by gathering and visualizing real-time data.
While major manufacturers, distributors, and telecommunication businesses from around the world are inquiring N3N about introducing its products, N3N already signed off on final contracts with huge companies from major countries such as the U.S. and Japan and is waiting to introduce its products for large projects.
"We are going to actively participate in projects from variety of industries such as manufacturing, distribution, and financial industries from South Korea and other countries that are looking to establish IoT platforms." said CEO Nam Young-sam of N3N. "We are going to help our customers to quickly establish systems in environments that our customers want by supporting SaaS (Software as a Service) based on On-Premise and Cloud methods."
Staff Reporter Kim, Jiseon | river@etnews.com