LG Electronics is planning to introduce its next strategic Smartphone called 'LG V30' on the 31st of August (Germany time) in Berlin, Germany.
LG Electronics sent invitations to global press on the 13th regarding introduction of its new Smartphone. (Reference: 8th page of The Electronic Times issued on the 21st of June)
Invitation has a phrase 'Save the date' and states '09:00 Thursday, August 31'. 31st is the day before opening of IFA (Internationale Funkausstellung Berlin) and this will be the first time when LG Electronics is introducing its strategic Smartphone at IFA.
Invitation utilizes light that is reflected on 18:9 Smartphone screen to form a letter V. This hints that LG V30 also has 18:9 FullVision display screen just like LG G6. FullVision display, which was first introduced through LG G6, maintains sense of grip so that it can be easily handled with just one hand and has a bigger screen.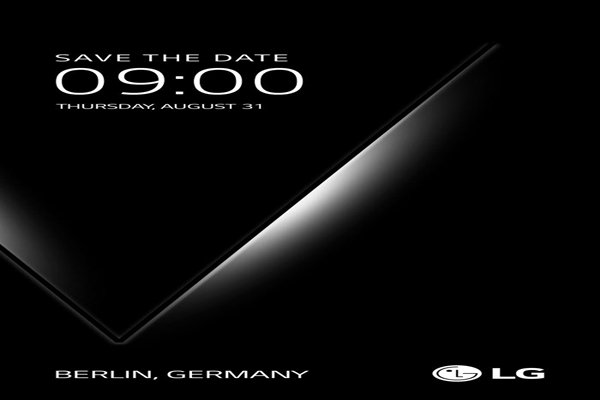 According to foreign press, LG V30 is the first V series to be equipped with OLED panel and is applied with bezeless design. It has 3,200mAh battery and uses Qualcomm's Snapdragon 835. Some predict that LG V30 will also have wireless charging function and fingerprint recognition sensor. It is expected that its price will be somewhere around latter half of 800,000 KRW ($703).
LG V30 has to carry heavy responsibilities to improve LG Electronics MC Business Headquarters' second-half performance and performance of Q series. Although sales volume of its previous model, V20, is not known, V20 recorded an outstanding performance as more than 600,000 V20s were sold in North America initially within 3 months. Fact that LG Electronics is planning to introduce LG V30 in Europe indicates that it is planning to expand major sales markets.
Back-to-back release of Galaxy Note 8 and iPhone 8after September will become a variable to sales of LG V30. Galaxy Note 8 is a product that is manufactured by Samsung Electronics, which has been grinding its teeth ever since it had gone through recalls of Galaxy Note 7. It is likely that iPhone 8 will have many state-of-the-art functions as it will be the product that will be commemorating 10th anniversary of the iPhone. It is expected that competitions in premium Smartphone markets will be fiercer than any other times.
Staff Reporter Choi, Jaepil | jpchoi@etnews.com