Dong Il Technology Ltd. (CEO Son Dong-joon) has developed fine dust sensor with best accuracy in South Korea. It is planning to expand its business area from electronic component to environmental component.
Dong Il Technology Ltd. announced on the 4th that it has developed ASIC-based (Application Specific Integrated Circuit) PM10 that has higher accuracy and smaller size and weight compared to foreign fine dust sensors and PM10 which is a simultaneous fine dust measuring sensor.
Dong Il Technology Ltd. has differentiated its product from current products by manufacturing its fine dust sensors into single IC chip through ASIC method. If number of parts is reduced, accuracy of a sensor is increased.
Fine dust sensor needs to measure weak value of current. If fine dust sensors are made up of many parts, they will be affected from noise and interference. Current fine dust sensors have many parts as they are assembled with many different parts. Due to having many parts, accuracy has dropped during a process of measuring fine dust with different sizes with single sensor. Especially errors were huge at low concentration (50 mg/m3).
Dong Il Technology Ltd. has overcome limitations of generalized fine dust sensors and set a goal for itself to develop fine dust sensors with the best accuracy in South Korea.
It first developed its own algorithm for sensing fine dust and secured high accuracy regardless of low or high concentrations. Concentration indicates how much dust is distributed within a particular space. If concentration is high then it means that there is large amount of dust within that particular space.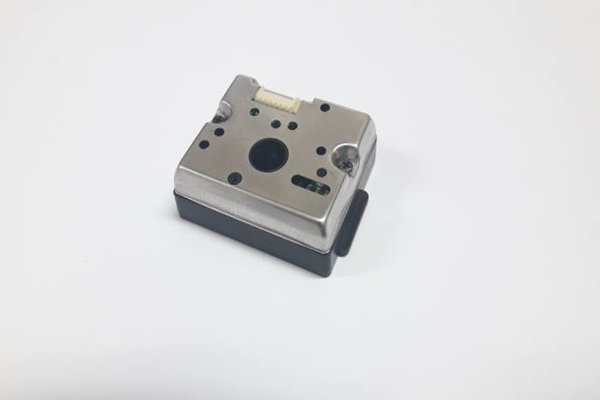 "After testing our products to other products, accuracy of our products in measuring fine dust was the highest compared to other foreign sensors that are installed within major air purifiers and air conditioners that are distributed in South Korea." said a representative for Dong Il Technology Ltd.
Dong Il Technology Ltd. has also increased competitive edge in price by manufacturing its fine dust sensor into single IC chip. It has developed fine dust sensor that is cheaper than other foreign sensors but has better quality than them.
Dong Il Technology Ltd. is planning to make $17.9 million (20 billion KRW) within the first year of releasing its fine dust sensor in environmental business and $44.7 million (50 billion KRW) by 2020.
Dong Il Technology Ltd. has grown based on manufacturing industries for electronic components and electronic component business for industries. Its major products are EMI (Electro-Magnetic Interference) filters and cluster ion generators and its major customers are Samsung Electronics, LG Electronics, and Hyundai Motor Company and Kia Motors. It also produces and sells industrial products and medical devices that are represented by ionizers, ultrasonic wave sensors, and medical devices for dentist.
Its goal is to target environmental industries as its new business and make meaningful growth in industries for fine dust sensors that highly depend on foreign products.
"We are going to continue to develop products that are related to environment including ion modules that are currently being mass-produced, newly-developed fine dust sensors, and electric dust collecting filters." said a representative for Dong Il Technology Ltd. "We are going to provide comprehensive environmental solutions to our customers."
Staff Reporter Park, Sora | srpark@etnews.com