KT is planning to apply its AI (Artificial Intelligence) service called GiGA Genie to cars so that it will be possible to start a car through voice command, to set up a destination on navigation, and to play music.
KT has started developing automotive voice recognition AI service called 'GiGA Genie Car (tentative name)'.
Goal of GiGA Genie Car is to change button controls and touch-based controls of devices inside of cars into voice recognition and automated UX (User Experience).
KT is also planning to link AI software to 'infotainment' system of a car so that one can either set a destination on navigation through voice command and play music or videos without controlling a touchscreen. It also allows one to call or send texts through voice by connecting his or her Smartphone.
KT is also pushing for a LTE network-based service that allows one to start his or her car remotely from his or her home or to control IoT (Internet of Things) devices that are inside of a house from his or her car. When there is an accident, cars will automatically send surrounding data to a central server.
At Seoul Motor Show in March, KT demonstrated a scene where one was able to control a self-driving car through voice by linking GiGA Genie with Hyundai Motor Company and Benz. Although it was a stage to introduce future self-driving cars based on some basic technologies, KT decided on early commercialization through commercialized cars after thinking that there will be plenty of demands for AI services in markets for premium cars.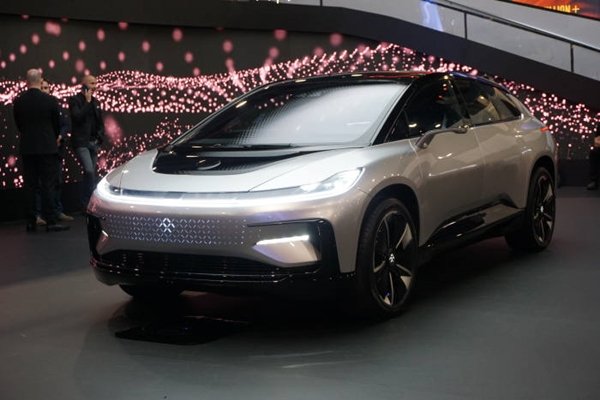 KT is planning to apply GiGA Genie Car during second half of this year at the earliest or during first half of next year to a new car that will be released by a global automotive manufacturer. It is currently negotiating with one or two automotive manufacturers and is working on a final agreement.
KT is confident that it has enough technical skills to apply its automotive AI service.
It has accumulated knowhow in entire automotive systems and telecommunication technologies by providing LTE telematics to Hyundai Motor Company, Benz, and Land Rover.
"We are preparing for a scenario of automotive AI service in a wide range." said a high-ranking official for KT. "We expect that this AI service will lead a revolution of automotive UX through voice recognition."
It is likely that competitions for automotive AI services between mobile network providers will accelerate due to commercialization of GiGA Genie Car. SK Telecom is going to release AI service that uses voice control by applying NUGU AI to T map in September.
Staff Reporter Park, Jisung | jisung@etnews.com