LG Electronics is planning to release practical outdoor Smartphone called 'LG X Venture' in global markets.
LG Electronics introduced that LG X Venture is a product that is optimized for customers who enjoy sports and leisure activities and it is planning to release it sequentially on the 26th starting with North American region followed by South America, Middle-East, and Africa.
"Store price for LG X Venture is going to be around $267 (300,000 KRW)." said a representative for LG Electronics. "We have yet to decide on whether or not we are going to release it in South Korea."
LG X Venture has strong durability that can withstand environments that are exposed to wetness or foreign substance. It obtained 'military standard' that is acknowledge by U.S. Department of Defense and passed total of 14 tests such as falling test, high temperature and humidity, vibration, insolation, and low pressure. This is an equal standard as its premium Smartphone 'G6'.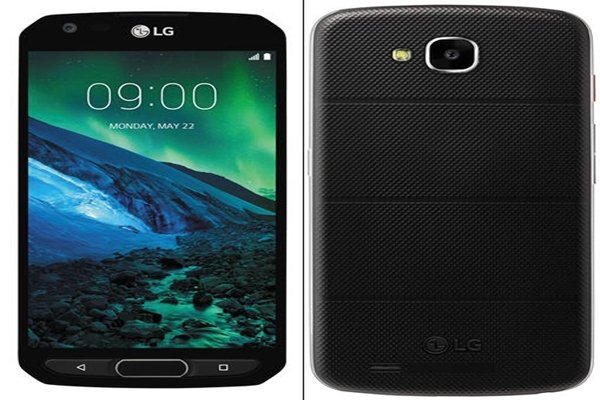 LG Electronics has strengthened its safety by equipping it with display that can prevent scattering. It is also applied with highest level (IP68) of waterproof and dustproof functions and one can use it for about 30 minutes in the water 1.5 meters deep. It has 5MP 120° optical camera on the front and allows users to take wider pictures without selfie sticks.
LG X Venture is installed with LG Electronics' own application called 'Outdoor Tool' that provides variety of information such as atmospheric pressure, direction, number of steps, calories, and distance that are needed for outdoor activities. When one presses 'Glove Mode' button, one can check his or her Smartphone without taking off his or her gloves while golfing or hiking. It is equipped with 4,100mAh battery and it supports Quick Charge 2.0 that can charge 50% of a battery within 48 minutes.
"This is a Smartphone that I want to recommend to customers who enjoy outdoor activities as it is durable and has practical functions." said Department Head (President) Cho Joon-ho of LG Electronics MC Business Headquarters.
Staff Reporter Choi, Jaepil | jpchoi@etnews.com