CrucialTec announced on the 18th that it has developed world's first fingerprint sensor module that utilizes special tempered film.
It has applied special tempered film to a part where it touches fingerprint. While it has similar hardness and design as premium glass, its price is actually lower than price of premium glass.
UV coating is mostly used for current fingerprint sensor modules when they are installed on the side or the back of Smartphones while glossed glass or crystal ceramic material is mostly used when modules are installed inside of a home key.
CrucialTec's modules are designed so that they can replace UV coating, glass, and ceramic material.
These modules implement hardness of 9H even though they use films and improve quality of color along with luxurious gloss.
Price of its modules is only one-fifth of price of premium glass. CrucialTec is focusing on strengthening competitive edge in price in order to replace current supplies in markets and increase its supplies.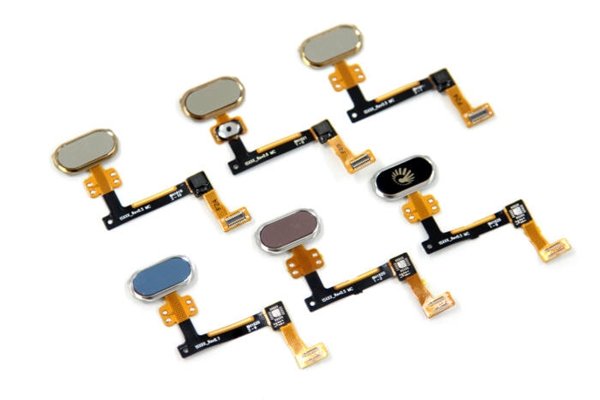 CrucialTec also emphasized that it has improved manufacturing process through its own special PLS (Plane to Line Switching) technology.
For example, glass-type fingerprint sensor modules are made by cutting glasses and packaging strips (a board with packaging units before processing surface) individually and attaching them individually since they can be easily broken.
On the other hand, CrucialTec's modules attach film to entire packaging strips and cut them into an individual unit all together. This indicates that they are good for mass-production since they reduce number of processes and that they can improve production yield.
"As variety of global companies are appearing in markets for Smartphone fingerprint sensors that are expected to be worth about $884,000 (1 billion KRW) in this year alone, it has become very important to secure competitive edge in price." said a representative for CrucialTec. "By mass-producing tempered film modules with excellent functions and inexpensive price, we are going to go after low and medium-priced Smartphones as well as feature phones that are recently showing strength in emerging markets."
Staff Reporter Yun, Keonil | benyun@etnews.com