Versatile face recognition technology that is seen as more advanced than the face recognition technology that received a lot of attention as it was recently introduced to Samsung Electronics' Galaxy S8 has been developed by a small and medium South Korean company.
OezSoft (CEO Ji Seung-hoon), which is a company specializing in FinTech, recently became the first South Korean company to obtain certification from Korea Financial Telecommunications & Clearings Institute's (KFTC) Bio Information Distributed Management Center for being suitable in distributed management.
This is the first time when face recognition technology is officially approved as a personal recognition technology that is safe to use in financial transactions.
Bio Information Distributed Management Center is a bio-certification organization that was established in order to safely keep biometrics and to share them with many financial institutions. It was established through share of funding from 59 South Korean financial companies such as KFTC, banks, stock firms, insurance companies, credit card companies, post offices, and small loan companies.
Although companies that specialize in fingerprint recognition and finger vein recognition received such certification from KFTC, OezSoft is the only company that received such certification with a face recognition technology that can be used at ATMs and through mobile devices.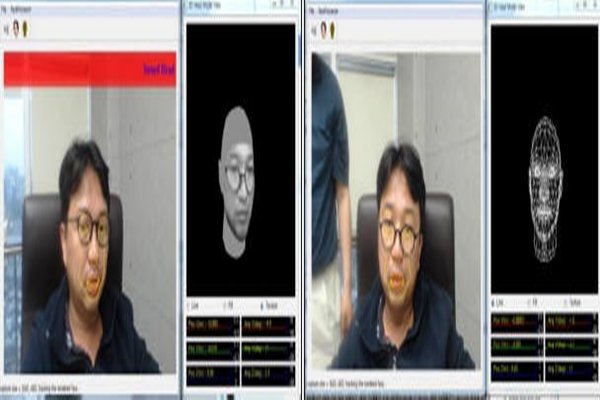 Unlike fingerprint recognition and iris recognition technologies, face recognition technology does not need separate device to recognize one's face and can be used by most cameras of Smartphones and CCTVs.
However its weakness is that its percentage of recognition changes due to makeup, light, and expression and one can bypass such technology through pictures and videos.
By introducing Machine Learning company to face's 3D characteristics, OezSoft's face recognition technology is able to filter out pictures and videos and recognize movements of faces at the same time. It has succeeded in developing a technology that can prevent bypass through a variety of method that combines voice recognition and authentication technologies.
When its technology was tested for KISA's (Korea Internet & Security Agencies) certifications, it showed a success rate of more than 98 and 99% from four test subjects such as light, expression, pose, and accessory. It operates normally even on Smartphones with low specifications.
"By obtaining certifications from KFTC, we are going to go after markets for biometrics." said CEO Ji Seung-hoon of OezSoft. "We are currently working with South Korean and foreign cellphone manufacturers and companies that develop solutions for access control and management of diligence and laziness and discussing with foreign financial organizations and companies about exporting this technology."
Staff Reporter Gil, Jaeshik | osolgil@etnews.com