South Korean automotive industries are looking for turn-around in Chinese markets with SUV as their main weapon. While sales volume of cars has plummeted due to aftereffect of 'retaliation on THAAD (Terminal High Altitude Area Defense' by China, it is interesting to see if their strategies are going to work or not in Chinese markets.
At '2017 Shanghai International Motor Show' that was held in Shanghai on the 19th (Chinese time), Hyundai Motor Company introduced 'new ix35', which is strategic SUV for Chinese markets, and Chinese Sonata (LFc) facelift model called 'All New Sonata' for the first time. Kia Motors also introduced small K2 SUV model called 'K2 Cross' and strategic sedan called 'Pegas' for the first time. SsangYong Motor released strategic SUV model called 'Tivoli Air Diesel'.
Hyundai Motor Company has improved performance of new 'ix35' by applying 1.4l gasoline turbo (T-GDI) engine and 2.0l gasoline engine, and 7-axel transmission. 'ix35' has 4,435mm of length, 1,850mm of width, 1,670mm of height, and 2,640mm of wheelbase. "Its exterior looks strong and polished and it has plenty of room inside." said Hyundai Motor Company. Hyundai Motor Company has improved detailed design of 'All New Sonata' so that it is suitable for Chinese consumers. It has changed All New Sonata's LED and DRL (Daytime Running Light) design according to Chinese markets and radiator grill of turbo model from 'net-like' shape, which is used for models in South Korea, to 'horizontal bar' shape.
Kia Motors 'K2 Cross' was made to target SUV markets that are growing rapidly and is planning to be released this second quarter as strategic SUV model for Chinese markets. It is applied with design such as radiator grill, front and rear bumpers, and chrome muffler that emphasize characteristics of small SUVs and are differentiated from sedan models. It has two gasoline engines such as Kappa 1.4 and 1.6 and 6-axel automatic and manual transmission and is applied with variety of convenient features. Kia Motors is planning to go after younger generation that considers economic feasibility and personality very important.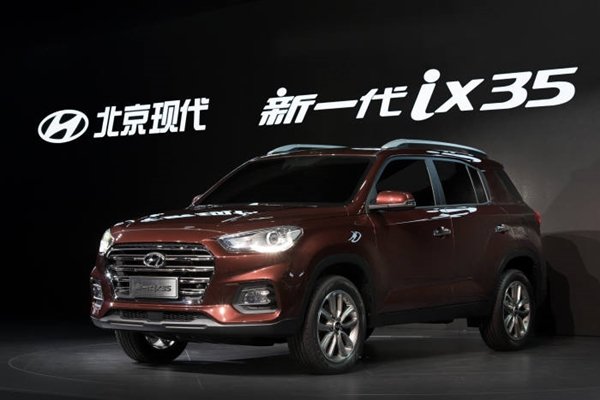 SsangYong Motor is going to exhibit 6 types of its vehicles such as Tivoli, Tivoli Air, and New Style Korando C. "Tivoli Air Diesel model that is newly introduced follows strict European standards from design to production and is suitable for variety of lifestyles." said Department Head Lim Han-kyu of SsangYong Motor Foreign Business Headquarters.
Mercedes-Benz introduced its flagship sedan called 'The New S-Class', which has better efficiency and drive safeties than current models, for the first time. BMW introduced 'New 5 Series Long Wheelbase', which is a model just for Chinese markets, for the first time. Compared to current sedan model, New 5 Series Long Wheelbase's wheelbase is 133mm longer and its weight is 130kg lighter. Mini, which is a premium small-sized car brand, introduced 'JCW (John Cooper Works)' Countryman', which has specifications such as 8-axel automatic transmission and 4-wheel drive function, for the first time.
Ford introduced its lineup of electric vehicles such as PHEV (Plug-in Hybrid Electric Vehicle) and BEV (Battery Electric Vehicle) from 2017 to 2025 prior to the opening of Shanghai Motor Show. Volkswagen introduced 4-wheel drive CUV electric vehicle concept car that combines 4-door coupe with SUV.
Besides these automotive manufacturers, Cammsys, which is a company that specializes in camera modules and electronic equipment and IT, is going to introduce automotive rear-view cameras and camera-based ADAS that can be developed according to certain conditions and preference.
Number of new cars that were sold in Chinese markets in 2016 was 24.4 million, which is 15% increase compared to 2015, while 45% of these new cars were SUVs.
Staff Reporter Park, Taejoon | gaius@etnews.com