Expectations that predict that size of stock markets' (KOSPI) IPO (Initial Public Offering) will exceed $8.69 billion (10 trillion KRW) in 2017 are starting to grow due to reasons such as reprocess of listing of Hotel Lotte that was suspended.
Korea Exchange Stock Market Headquarters held a press conference on the 13th and made predictions that about 20 companies are expected to become listed companies in 2017 and size of public offering will be between $5.21 billion and $6.08 billion (6 trillion KRW and 7 trillion KRW). This value will be the greatest since 2010 when public offering was worth $7.56 billion (8.70 trillion KRW).
Many top-ranking companies such as Netmarble Games, ING Life, Korea South-East Power Co., and Korea East-West Power Company are included this year. If Hotel Lotte pushes for IPO again, size of public offering will exceed $8.69 billion (10 trillion KRW).
"In order to recover KOSPI and vitalize listing continuously, we are planning to build up our activities in order to attract more listings based on top-ranking companies that have high attractiveness in stock markets." said Department Head Lee Eun-tae of Stock Market Headquarters. "We are also going to expand communication channels with IBs (Investment Bank) and are planning to build up cooperative system with IPO-related organizations even more by helping IB to find top-ranking companies."
Stock Market Headquarters are going to push for 'Strengthening of markets' natural functions, promotion of future driving forces, and harmonized global markets' as 3 major business plans in 2017 and 9 sub-business plans and 28 detailed tasks.
"In order to provide more convenient investment environment for investors and to create markets with rich liquidity, we are going to find tasks for improvement and advance market systems." said Department Head Lee.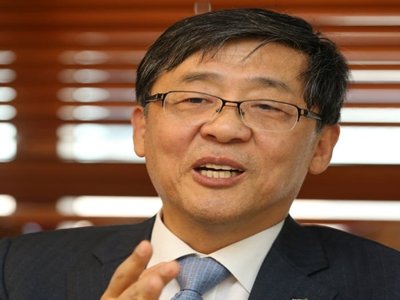 First of all, it is going to improve systems such as introduction of overheated system and increased information that are related to short selling and form healthy investment cultures. Also it is going to push for introduction of omnibus account so that it can improve accessibility of South Korean markets for foreigners and introduce variety of type of orders at the same time.
Korea Exchange is going to set up 'comprehensive portal site for short selling' so that normal investors can easily approach information related to short selling and ease information asymmetry between investors who are related to information on short selling.
In order to help with investors' healthy intention on investments, this comprehensive portal is going to provide screens so that investors can easily inquire short selling trade information per type, short selling balance information, information on people who have a lot of short selling, and all investment indexes.
Along with these, 'short selling overheated items designation system' will be introduced at the end of March in order to call attention of investors regarding overheated short selling.
Besides these, variety of new items such as average-risk and average-profit items will be introduced so that ETF (Exchange Traded Fund) and ETN (Exchange Traded Note) markets can grow as comprehensive asset management markets.
"We are going to create investment environment that is centered on financial consumers by achieving business plans for 2017." said Department Head Lee. "We are also going to take charge in implementing global stock markets that are centered on outstanding items by establishing global comprehensive asset management infrastructures."
Staff Reporter Lee, Sangmin | smlee@etnews.com