TmaxSoft is providing its openframe to one of huge banks in the U.S. after beating out IBM. It once again has entered North-American market since it provided its product to GE Capital in 2009. This indicates that South Korea's technical skills in SW is recognized by companies in the U.S. where SW was born.
According to an industry on the 8th, TmaxSoft recently signed off on a supply contract of its openframe with one of four huge banks in the U.S. This bank is going to apply TmaxSoft's openframe to its PMS (Portfolio Management System) and change current IBM mainframe with openframe based on UNIX. By introducing this openframe, it is going to change its business service that has been operating under IBM mainframe with UNIX without any separate redevelopment.
Size of contract is going to be about $4.99 million (6.00 billion KRW) based on pure SW license and it is going to correspond to 60% of TmaxSoft's foreign sales (about $8.32 million (10.0 billion KRW) in 2015. Considering the cost for maintenance after introduction of this openframe, this is going to be TmaxSoft's biggest recent export.
After supplying its openframe to GE Capital in 2009, TmaxSoft has secured one of America's biggest financial company as its reference. It is drawing attention from a standpoint that it beat out IBM in the U.S. which is IBM's backyard and has supplied its open frame to an American bank.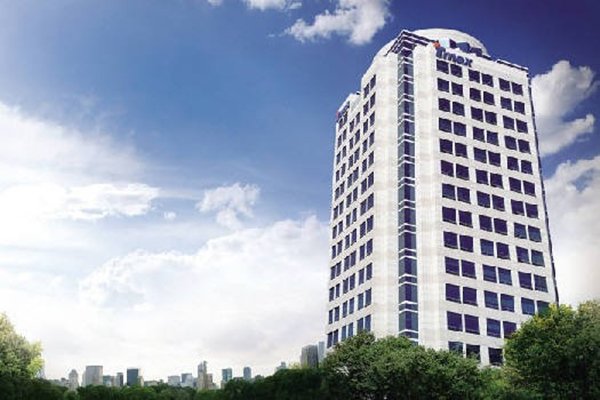 It is likely that this will have positive effect on TmaxSoft's foreign business in 2017. TmaxSoft established 'TmaxSoft International' corporate in Chicago at the end of last year and is going to regularize its global business starting from this year. It already has 110 employees working overseas and is going to increase number of foreign branches from 10 to 20 by end of this year. Its goal is to make this year as the first year of global SW as it celebrates its 20th year of establishment of TmaxSoft.
Supply of its openframe to an American bank is also going to help greatly with TmaxSoft entering North-American market as this bank is known to be the most conservative bank in the U.S. It also entered European market by supplying its openframe to a company in Finland at the end of last year. TmaxSoft is expecting biggest growth of its foreign sales in this year.
"For past couple year, we have been making about $8.32 million (10 billion KRW) from foreign sales." said a representative for TmaxSoft. "We are expecting company's biggest sales in this year by expanding our foreign branches and establishing a global headquarters in the U.S."
According to SW Policy & Research Institute, export of package SW between January and October of 2016 was $2.689 billion and it increased 18.1% compared to same period in 2015. This is opposite of how IT service industries' exports in 2016 decreased by 9.1% compared to 2015. Although overall South Korean industries are going through tough times, amount of exports from South Korean package SW is increasing and is expected to increase continuously in this year as well.
"Although there are many predictions that believe that this year' economy is going to be poor, there are many good opportunities in foreign countries." said Team Leader Ji Eun-hee of SW Policy & Research Institute. "If South Korean SW companies have good technical skills, they will be recognized and make positive performance in major foreign markets such as the U.S."
Staff Reporter Kim, Jiseon | river@etnews.com