External diagnosis device that allows one to check chronic illnesses such as diabetes and hyperlipidemia and save and manage resulting data through wireless network in real-time is going to be released soon.
BBB, which specializes in healthcare mobile device, made an announcement that it will be releasing 'Elemark', which is a personal external diagnosis device, in March. Its price is expected to be around $338.51 (400,000 KRW).
BBB explained that although there were products in the past that allow self-diagnosis by attaching a dongle (USB connector) to a Smartphone, this is the first time when a device that checks chronic illnesses is released.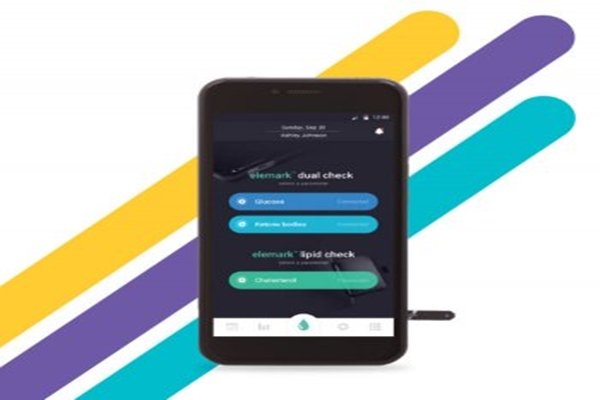 Elemark, which looks like a Smartphone, utilizes questionnaires on blood, which are used at hospitals and health centers for diagnosis purposes, and checks possibility of chronic illnesses with small amount of blood within 5 seconds to couple minutes. It is a miniaturized product that is applied with electrochemical analysis and optical and immune analysis that are major technologies of external diagnosis. Resulting data that shows up on a screen is saved in internal memories and Cloud servers through wireless network.
"We have developed this product by customizing Android OS that is installed within a Smartphone." said a representative for BBB. "We are planning to release Elemark that is for individuals and businesses."
Personal Elemark will be sold online in the future. Beside of devices for checking chronic illnesses, Elemark for B2B purposes will also include external diagnosis device for contagious diseases and infections such as tuberculosis, malaria, HIV, and troponin I. KT, which signed off on a business agreement with BBB, will be in charge of B2B sales.
"Elemark looks like a meaningful product as it is able to check patients' status with few drops and make fast responses during emergency situations when patients need to be treated immediately." said a representative for a university hospital. "However because isolation and complete medical exam can be avoided when self-diagnosis is possible in a situation where a patients has a serious contagious illness, it needs to be used only by medical organizations."
Staff Reporter Choi, Jaepil | jpchoi@etnews.com