Causes of ignition that had occurred on Galaxy Note 7s are going to be investigated and be found by end of this year and this will help solve many problems that could not be solved due to unclear causes of ignition.
"We believe that we will be able to announce causes of ignition that had occurred on Galaxy Note 7s by end of this year." said a high-ranking official for Samsung Electronics on the 29th.
After discontinuing sales of Galaxy Note 7s on the 11th of November, Samsung Electronics started investigating into actual causes of ignition with Korea Agency for Technology and Standards, Korea Testing Laboratory and private companies.
Although Samsung Electronics initially pointed to battery cell defect as the cause of ignition, it has taken a stance to find clear causes as incidences had continue to happen even when Samsung Electronics recalled Galaxy Note 7s and changed batteries. It is currently investigating on causes of ignition through every possibility.
Announcement on causes of ignition will work as an important variable for Samsung Electronics.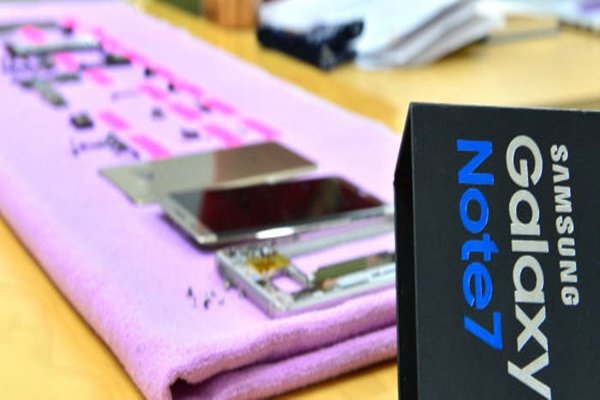 Samsung Electronics is planning to launch Galaxy S8 in 2017. If causes of ignition are announced right before it launches a new product, it will not be easy to secure credibility from its consumers towards Galaxy S8. It is also inevitable to delay development of new products when problems still exist. This indicates that causes of ignition can affect Samsung Electronics' next products.
Fact that announcement on causes can act as a role that will increase exchange rate of Galaxy Note 7s is another thing that needs to be paid attention. Currently 56% of 500,000 South Koreans who purchased Galaxy Note 7s either exchanged their phones with different phones or asked for refund. This indicates that 280,000 South Koreans are still using Galaxy Note 7s that are not guaranteed to be safe. Majority of industries believe that when actual causes are found, consumers will be able to clearly understand safety issues and actively exchange their phones or ask for refund.
If causes are found, Samsung Electronics can also rethink about recycling 4.3 million Galaxy Note 7s that are not being used. At this point when actual causes are not found, Samsung Electronics has no choice but to throw away all of their Galaxy Note 7s.
"Although timing of announcement on causes of ignition is important, most important thing is to find out what actually caused ignition on Galaxy Note 7s." said experts.
Staff Reporter Choi, Jaepil | jpchoi@etnews.com