LG Electronics is going to focus all of its capabilities into Smart Sensor business that is seen as a major component for IoT and self-driving cars. It promoted a task force that focuses on sensors and had remained as a sensor team until last year to a research institute that is affiliated with CTO this year and recently strengthened its position by making it a sensor solution research institute that is affiliated with Materials/Production Technology Institute.
Fact that it has promoted this task force by two steps in less than a year indicates that it is planning to accelerate its process of researching and commercializing Smart Sensors.
According to LG Electronics on the 22nd, LG Electronics recently moved CTO Sensor Research Institute to Materials/Production Technology Institute and expanded it as Sensor Solution Research Institute.
LG Electronics promoted a sensor team that was with Materials/Production Technology Institute to Sensor Research Institute that is affiliated with CTO in early this year. Research institute that is affiliated with CTO is a group that is responsible for carrying out researches on preceding technologies. After promoting this group as a research institute, it has been carrying out additional researches on sensors for cars beside of sensors that are applied to household appliances.
Reason why LG Electronics expanded this group as Sensor Solution Research Institute is because it wants to regularly develop commercialized products. As markets for Smart Sensors are growing rapidly, LG Electronics wants to hurry up and enter related markets.
It is predicted that Sensor Solution Research Institute will focus on researching on next-generation sensors such as mixed Smart Sensors. It will also carry out researches on software (solution) that will increase added values and use of sensors.
Executive Director Lee Jae-deok, who has been leading researches on sensors by being a team leader since this research institute was called a sensor team in the past, will become the director of this research institute. High-tech Smart Sensors are closely related to LG Electronics' businesses as they play important role in making variety of household appliances as IoT and for Smart Sensor businesses such as Smart ThinQ, and electronics businesses.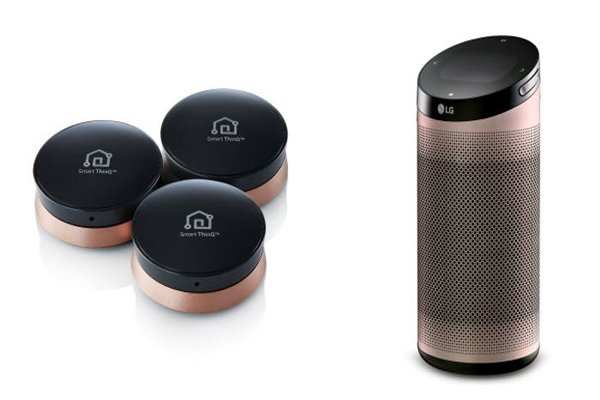 "We expanded this group to Sensor Solution Research Institute during third quarter of this year to expand our researches in sensors." said a representative for LG Electronics. "Although research institute that is affiliated with Materials/Production Technology Institute performs R&D, it is also a group that makes sales and results through development of products that will be applied to actual markets."
Sensors recognize variety of biological, chemical, and physical information from targets and provide senses to devices by sending this information to them. They are seen as a major component for next-generation industries such as IoT and self-driving cars. There are about 200 sensors that go into cars and it is estimated that Smartphones will be equipped with about 20 sensors in the future. Markets for sensors are growing rapidly as number of objects that are connected to IoT and number of information that needs to be collected for self-driving technologies increase.
According to BBC Research, it is estimated that global markets for sensors will grow from $79.5 billion (93.3880 trillion KRW) in 2014 to $154.4 billion (181.3730 trillion KRW) in 2020.
South Korea's market share in global markets for sensors is less than 2%.
According to Korea Electronics Technology Institute, difference in level of technologies in sensors between South Korean companies and companies in advanced countries is huge. By considering the U.S., which is the leading country in sensor business, as 100, level of South Korean companies' technologies on sensors is only 64. South Korea's market share in global markets for sensors in 2013 was only 1.7%. While the U.S. (31.8%), Japan (18.6%), and Germany (12.2%) take up more than 60% of market shares, South Korea even falls behind of China (2.9%). Even petty things such as 2 out of 3 (63.0%) of South Korean companies that specialize in sensors making less than $4.27 million (5 billion KRW) of sales annually were pointed out as problems.
"As sensors were type of businesses that were suitable for small and medium businesses in the past, difference in level of technologies in high-tech Smart Sensor field between South Korean companies and foreign companies has become wider." said a representative for this industry. "As level of important of markets for sensors has increased, South Korean companies must enforce their researches that are related to sensors."
Staff Reporter Kwon, Keonho | wingh1@etnews.com