Mercedes Benz and KT are going to provide 'connected car' service that verify location of cars during emergency situations such as accidents, contact 911, and confirm location of parking starting from first half of 2017. It is predicted that a new concept of 'car-IT convergence service' between automotive manufacturers and ICT (Information Communication Technology) companies will start to spread throughout companies in the future.
According to an industry on the 16th, Mercedes-Benz Korea recently selected KT as a supplier of location information service and is developing location-based services.
Benz Korea was recently verified by Korea Communications Commission for validity of its business plan and its abilities in technologies based on clause 5 that regards to location information protection and usage and received an approval to become a 'location information business'. This indicates that it has received qualifications to verify information of cars' locations and provide services on this. Benz has selected KT as its partner and started to develop variety of services.
Benz and KT are going to first implement either 'e-Call (emergency call)' or simple services such as searching for nearby service centers. e-Call is a service that verifies location of cars during accidents and automatically calls 911 and carries out swift rescue services and takes care of accidents. This has already become an obligation in Europe. Location-based services can provide variety of services such as searching for nearby service centers and automatic registration of cars that are involved in accidents. Location of cars that are parked in outdoor parking lots can also be easily verified.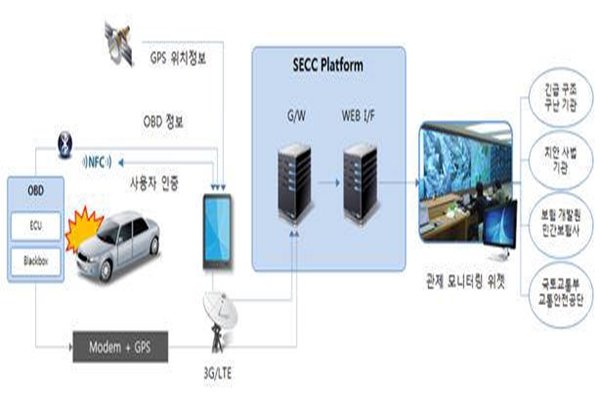 Benz is planning to install GPS information and KT's USIM chip into its vehicles and increase level of accuracy. KT is hoping to create variety of new businesses by working with a global automotive manufacturer.
"We are planning to develop variety of services for convenience of our customers." said a representative for Benz Korea. "Although we cannot discuss the timing of start of our new services, we are going to provide variety of useful services to our customers starting from 2017."
Just like a partnership between Benz and KT, many types of connected car services are going to be introduced in South Korea. Tesla Korea also recently received an approval to become a location information business. It is predicted that luxury cars will be used to bring up services as variety of differentiated points.
Many foreign automotive manufacturers as well as Hyundai Motor Company are seeing IT convergence services as their marketing points. Number of meetings between automotive manufacturers and ICT companies is increasing as automotive manufacturers are planning to provide optimum services.
Earlier on, BMW and SKT made a partnership to implement 5G wireless network connected cars. BMW Group Korea and SK Telecom are going to establish 5G pilot network with 28GHz frequency bandwidth at BMW Driving Center. They are going to equip new X5 and 7 series with 5G devices and perform research on variety of 5G connected car technologies. Their goals are to commercialize these cars in 2020. Hyundai Motor Company signed off on a MOU (Memorandum of Understanding) with Seoul Metropolitan Government to carry out preceding researches on connected car technologies utilizing signal management system information. Hyundai Motor Company is also planning to release new hyper-connected cars in 2020.
Staff Reporter Mun, Bokyeong | okmun@etnews.com