South Korea has joined a group of countries that are able to mass-produce nickel sulfate, which is a main raw material for batteries. As number of demands for lithium secondary batteries increases due to global expansion of electric vehicles and ESS (Energy Storage System), mass-production of nickel sulfate will be the beginning that will increase competitive edge in price of South Korean batteries. This will also increase independence of main raw materials of batteries that had been imported from foreign countries.
Enerchem (CEO Kang Ho-gil) made an announcement on the 26th that it has started producing nickel sulfate for anode materials of lithium batteries at its plant that is located in Hanam-gun. This production facility, which has an area of 13,223 m2, can produce 12,000 tons and 1,000 tons of nickel sulfate and cobalt sulfate respectively.
This is the 4th biggest production size after Sumitomo Metal (Japan), which is a global leading company in nickel sulfate, Norilsk (Russia), and Umicore (Belgium). South Korea's anode material manufacturers such as Ecopro, STM, and GSEM have been importing all of supplies of nickel sulfate and supplying them to domestic and foreign battery manufacturers such as LG Chemical and Samsung SDI.
Enerchem is currently working on certification for supply of its products with these anode material manufacturers and it will start to replace nickel sulfate that is imported from foreign countries with its nickel sulfate in 2017.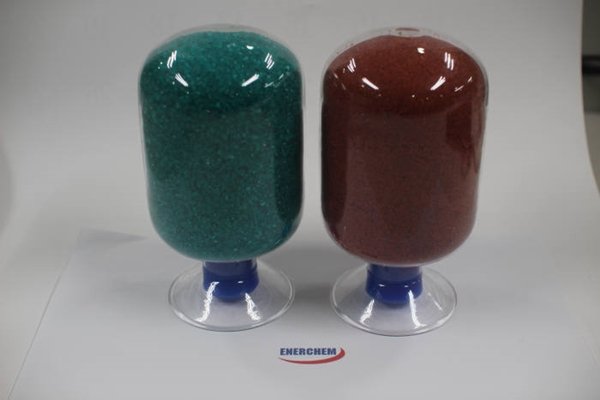 Nickel sulfate is a main material for anode material that is one of 4 major materials of lithium-ion secondary batteries. NCA (Nickel Cobalt Aluminum) and NCM (Nickel Cobalt Manganese), which are used most as anode materials by global battery manufacturers, take up 70% and 30% respectively.
Enerchem received technology from Finland's Autotech in 2013 and succeeded in localizing related technology in 2014. It already went through a certification with Sumitomo Chemical Co., Ltd. and recently went into mass-production system. It has decreased amount of impurity by less than 15PPM by using its own process. This level is 100PPM lower than impurities of its competitors. Also because it uses nickel refining middle metal as a basic raw material, competitive edge in production cost is also high. It can produce nickel sulfate with high purity in short amount of time by increasing function that purifies impurities and using an autoclave.
"As level of dependence on imports from countries such as Japan and Russia decreases, we will be able to reduce cost of distribution and make quicker responses from markets." said CEO Kang Ho-gil. "It is expected that we will supply about 3,000 tons of nickel sulfate in first half of 2017 as we have begun to discuss with Japan's Sumitomo Chemical and South Korea's anode material manufacturers about supply of our nickel sulfate."
According to Korea International Trade Association, total 15,000 tons of nickel sulfate were imported last year to South Korea and supply of nickel sulfate just in first half of this year surpassed 15,000 tons due to recent increase in output of medium and large-sized secondary batteries. Industries predict that size of markets for nickel sulfate will increase to 30,000 tons and 50,000 tons in this year and next year respectively.
Enerchem, which was established in 2012, is a joint-corporate that was established by Korea Resources Corporation, ENERTEC Co., Ltd., and Korea Development Bank. About $45.7 million (52 billion KRW) was invested into building a plant in Hanam.
Staff Reporter Park, Taejun | gaius@etnews.com