"We have now prepared stepping stones to create a better company. We are trying to let the world know about South Korean animation."
CEO Kim Hyung-soon of LOCS revealed his intention of a comeback after establishing his company in April of 2009. He succeeded in attracting $22.5 million (25 billion KRW) from ToWin Capital Group in China.
CEO Kim, who is stimulating nostalgia of 1st generation venture group, had experienced so-called 'heaven and hell'. After establishing a company called LOCUS in 1990 and starting with call-center business, he succeeded in every business and once had 17 subsidiaries and his company's market capitalization in KOSAQ once surpassed $1.80 billion (2 trillion KRW). He, who ascended as the 'venture legend', became the vice-chairman of Korea Venture Industry Association in 2004.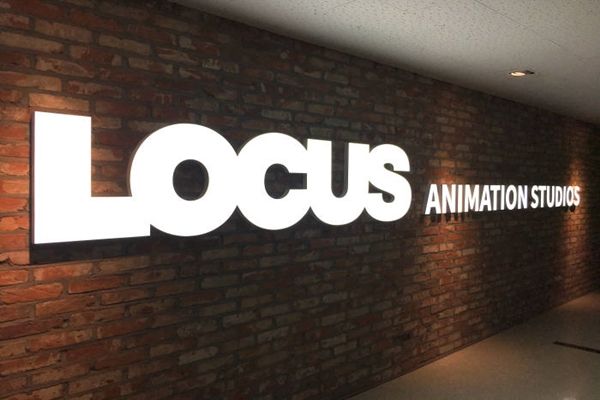 In 2009, CEO Kim established a new corporation called 'LOCUS' that only has a same name but everything else changed. This new corporation had technical skills in CGI and VFX (Visual Effects) and attracted opportunities right away. In the following year, LOCUS received a grand prize for 'Red Shoes and Seven Dwarfs (so-called Seven Dwarfs)' at Korea Creative Content Agency's Story Exhibition. In 2014, it regained a film producer and distributor called Sidus back from KT.
LOCUS is currently making Seven Dwarfs as a global animation and is planning to use its investment from Chinese capital group for Seven Dwarfs. "South Korea has solid stories and excellent hand skills." said CEO Kim. "We are going to make Asian Pixar."
There is a significant amount of progress in making Seven Dwarfs as a global animation as there will be a process of English dubbing for Seven Dwarfs at the end of this month in the U.S. LOCUS is going to finish dubbing work for each language and is going to premiere it in 2018. LOCUS is showing a lot of confidence as it possesses a system that can perform all of animation production from story making to color correction on its own.
"Movies that are taken to Berlin Film Festival or Cannes Film Festival are seen as 'Hollywood-like' movies." said CEO Kim. "We are going to become a global studio that makes 'well-made' animations that can work in any markets."
Staff Reporter Kim, Yongjoo | kyj@etnews.com