Apple has started selecting companies that will supply materials and components that will be used for its next OLED iPhone. After Samsung Display was chosen as the supplier for displays, it is confirmed that South Korean businesses such as Interflex are the most likely candidates to supply FPCB.
Because almost 200 million iPhones are sold worldwide yearly, component and material manufacturers are doing all they can to win contracts from Apple because their yearly sales can double once they are selected as Apple's partners.
According to an industry on the 28th, Interflex has become the likely candidate to supply FPCB (Flexible Printed Circuit Board) for OLED iPhone that is expected to be released next year. After signing on a contract with Samsung Display regarding supply of large amount of OLED panels during first half of this year, Apple is now looking for companies that will supply FPCBs for OLED panels.
Many manufacturers put their companies' names on the list and Interflex was included in this list. Interflex is South Korea's biggest FPCB manufacturer and it has a history of supplying FPCBS to Apple in the past.
Industries are putting a lot of focus on Interflex. Interflex also has started preparing for preliminary work to deal with Apple and decided on increase capital through new stocks that are worth $60.4 million (66 billion KRW) to secure fund for extension of its facilities and operation.
"We cannot discuss anything in detail yet." said a representative for Interflex. "We have decided on increase capital through new stocks considering new deals with major customers."
It is heard that Interflex will produce FPCBs for next iPhone in Vietnam and supply them to Samsung Display's factories in Vietnam. This is why it has decided to extend its facilities in Vietnam instead of South Korea and China.
Samsung Display will combine FPCB with OLED panel and supply display modules to Apple. Samsung Display has been manufacturing OLED display modules that are used for Smartphones in Bac Ninh Province. When OLED panels are manufactured in South Korea and sent to Vietnam, they are then supplied to Smartphone factories after modularization.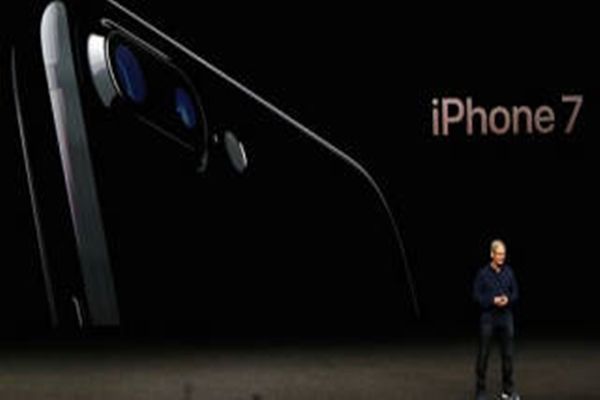 Although Samsung Display has been manufacturing OLED display modules that are used for Samsung Electronics' Smartphones, now it has to manufacture supplies for Apple's products also. It is heard that Samsung Display is preparing to introduce new equipment to its facilities in Vietnam to manufacture OLED display modules for iPhones.
As components that are going to be used for OLED iPhones are manufactured in Vietnam, there are many signs that indicate that a new manufacturing ecosystem will be centered on Vietnam.
A reason why Apple's OLED iPhones are drawing so much attention is because they will have huge effects on rear-end industries. Most of other Smartphone manufacturers prepare design, standards of technologies and others for their next models a year before they are released. It is not unusual that Apple is preparing a supply chain. However Apple is using OLED displays for the first time for iPhones that will be released next year. Fact that Apple, which has been selling 200 million iPhones yearly and leading global Smartphone market trends, is using OLED display can be a variable that can change entire display industries.
There are also predictions that believe that display industries, which are centered on LCD, will quickly change towards industries that are centered on OLED. Also the fact that Apple is choosing OLED displays indicates that it will establish a new supply network for OLED and it will create new opportunities for component and material manufacturers that they never had before. Because it is predicted that Apple will begin to choose OLED display for iPad and others, establishment of early partnership is very important since it can bring benefits and abilities to grab upper hand in markets.
Phosphorescent materials that will be used for OLED panels for iPhones will also be determined by end of next month. South Korean and foreign companies such as Samsung SDI, DUKSAN Neolux Co., Ltd., The Dow Chemical Company, Idemitsu Kosan, and SFC are carrying out final competitions to win orders from Apple.
It seems that Apple will finalize its major supply chains by end of this year. Afterwards it will receive major components starting from May of 2017 to mass-produce next iPhones.
Staff Reporter Yun, Keonil | benyun@etnews.com & Staff Reporter song, Junyoung | songjy@etnews.com