After 2 years of slump, memory semiconductor industries have entered a positive cycle. Price of a memory semiconductor, which had been falling, has rebounded like a V-shape.
South Korean stock industry revised second half's estimated performance of Samsung Electronics' DS (Device Solution) Semiconductor Business Department and SK Hynix upward one after the other on the 26th. Samsung Electronics' Semiconductor Business Department's operating profit, which remained middle and later-end of 2 trillion KRW ($1.80 billion) since fourth quarter of last year, is predicted to surpass $2.71 billion (3 trillion KRW) in third quarter. Even if performance of Wireless Business Department is lowered due to recall of Galaxy Note 7s, Semiconductor Business Department is predicted to carry whole company's performance.
Forecast of SK Hynix's performance is also bright. Initially, SK Hynix's estimated third quarter operating profit was middle-end of 500 billion KRW ($451 million). Recently this value increased up to middle-end of 600 billion KRW ($541 million). HMC Investment & Securities Co., Ltd., which presented most positive prediction, is predicting that its operating profit will be around 710 billion KRW ($640 million). SK Hynix's operating profit had continued to decrease from fourth quarter of last year until second quarter of this year due to worsened D-RAM market situation. Stock industries predict that both Samsung Electronics and SK Hynix will be able to rebound throughout third quarter and fourth quarter.
Industries believe that memory markets have once again entered 'booming cycle' due to increase in price of memories and recovery of PC markets.
First of all, price of memories are increasing continuously. Major suppliers have not greatly increased production amount of D-RAMs. As third quarter and peak season overlap, there are more demands than supplies that have led to price increase. According to a market research company called D-RAM eXchange, fixed transaction price of D-RAM at the end of August was $1.38, which is 2.99% increase compared to last month. After 7.2% increase in July, price of D-RAM has continued to increase for two months straight. Memory industries are going to focus on extending 3D NAND-Flash rather than D-RAM from now on. This indicates that supply amount of D-RAM is not going to increase suddenly. Prices of 32GB ($1.67) NAND-Flash and 128GB ($3.73) NAND-Flash increased by 5.7% and 1.91% compared to last month.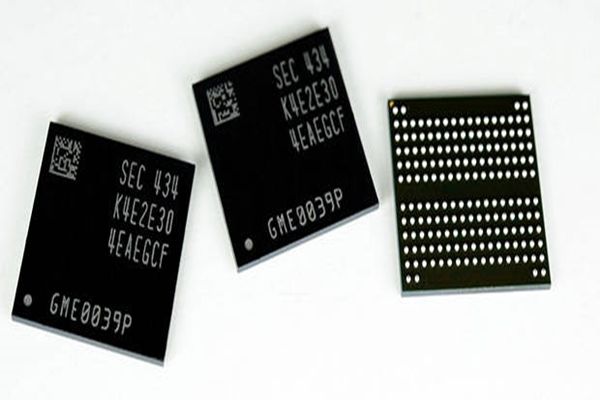 PC markets where there are many demands for memories are also recovering. Shipment of PCs had hardly shown any signs of recovery. However Intel, which has more than 98% of shares in global PC chip markets, recently presented a positive forecast. Intel adjusted estimated third quarter sales upward from $14.9 billion to $15.6 billion because major PC manufacturers are supplementing inventories of chips after 7th Generation Core Processor (development code name: Kaby Lake), which is a new CPU. Intel announced that there are signs of increase in demands for PCs.
Increase in supply amount of D-RAM is also limited. Most of sales from memory manufacturers are still coming from D-RAM rather than NAND-Flash. Memory industries are focusing their resources on extending 3D NAND-Flashes. If supply amount of D-RAM does not increase suddenly, there won't be price drop.
Reasons for improvement in performance per business are different from each other. SK Hynix is benefiting from increase in proportion of 21-nano D-RAMs. SK Hynix's 21-nano mobile D-RAM was installed in iPhone 7 series that was recently released. A reason why SK Hynix's stock is increasing at a rapid speed since May is also due to its 21-nano D-RAM.
Samsung Electronics is continuously holding an upper hand in production cost as it is changing its process faster than its competitors. Unlike its other competitors, its main product is 20-nano D-RAM. However it has yet to mass-produce 18-nano D-RAMs on full-scale. Samsung's strategy is to lower its production cost when its competitors lower their production costs while not hugely affecting markets. It is expected that its NAND-Flash business will continue to grow from positive SSD (Solid State Drive) sales.
"While Samsung Electronics and SK Hynix are making surpluses, Micron had made losses in last two quarters." said a representative for a memory industry. "Although Micron will start making surplus soon due to increased price of memories, it is now clear than there is a huge difference in abilities between Micron and South Korean businesses."
Staff Reporter Han, Juyeop | powerusr@etnews.com