DASAN Networks (Chairman Nam Min-woo) made an announcement that its affiliate called DASAN Network Solutions(CEO Yoo Choon-yeol) will start on a project with APSFL (Andhra Pradesh State Fibernet Limited), which is a government telecommunication business for Andhra Pradesh state, that will establish telecommunication infrastructures in India. DASAN Network Solutions made an announcement on the 4th that it made a strategic business agreement with APSFL recently for this project.
India is going to invest $18 billion until 2019 as a part of 'Digital India' policy and carry out a project that will connect entire India with ultra-fast internet. Andhra Pradesh (AP) is an important place for investments as it is showing a two-digit growth rate for 4 years in a row out of 29 major governments in India. It selected DASAN Network Solutions as its strategic partner for a project that it is recently pushing to establish telecommunication infrastructures.
These two businesses will establish a joint venture in AP and build production facilities for telecommunication equipment. DASAN Network Solutions is going to supply its telecommunication equipment to major regions including AP through a localization strategy. AP is expecting transfer of production technologies and creation of employments.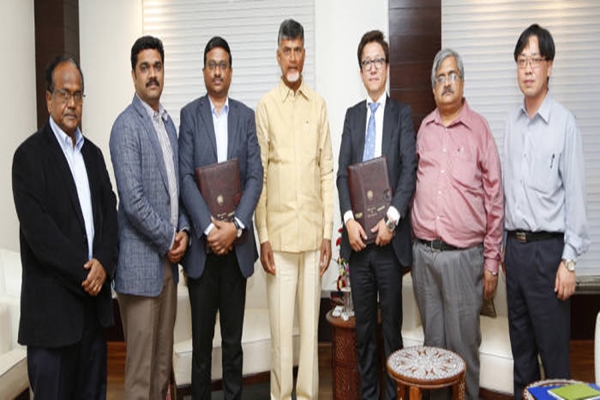 APSFL along with DASAN Network Solutions will raise internet supply rate in AP, which is only 2%, up to 30% and their goal is to improve internet speed, which is currently 2Mbps, up to 10Mbps. Population of AP is about 60 million.
DASAN Network Solutions established a R&D center in Bangalore in 2011. Starting from 2009, it has been supplying FTTH (Fiber to the Home) equipment to BSNL, which is a national telecommunication business in India, for its project on extending ultra-fast telecommunication network.
"India is seen as a land of opportunity as it has emerged as a battleground for global IT businesses." said Department Head Won Deok-yeon of DASAN Network Solutions Foreign Business Department. "Expansion of infrastructures led by Indian Government is seen as a basis for developing India's economy." He also added that DASAN Network Solutions will actively participate in expanding ultra-fast internet infrastructures in India by working with AP in establishing telecommunication infrastructures.
Staff Reporter Kwon, Dongjoon | djkwon@etnews.com