AI (Artificial Intelligence) Go system called 'Dol Baram', which was developed with South Korean technologies, is competing against human. 9 dan rank Yu Chang-hyuk, who is serving as the coach for South Korea's backup Go national players, will serve as a referee. Go match will take place while people from ICT (Information Communication Technology) organizations and other businesses are in attendance.
On the upcoming 15th, 'ICT Go Match' will take place at South Korea Go Club under ElectronicNews with supports from MSIP (Ministry of Science, ICP and Future Planning), South Korea Go Club, South Korean Go Association, South Korea Software Industry Association, NHN Entertainment, Dongyang Networks, and TYGEM. Including Dol Baram, 16 teams from MSIP, NIA (National Information Society Agency), Samsung SDS and others will participate in this event.
Dol Baram is an AI Go system that is made by combining ICT with South Korea's Go technologies, which is one of world's best. It is based on Monte Carlo simulation and uses ratio system during unclear situations to make up decisions and also has Deep Learning. Development was finished in 2013.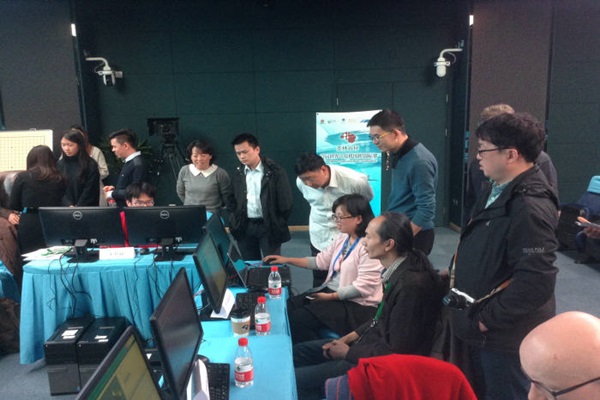 AI Go was initially dominated by foreign countries such as France, Japan and others. "We had developed Dol Baram after thinking that South Korea, which has high level of Go and IT, could possibly lose leadership of AI Go to other countries." said CEO Lim Jae-bum of NuriGrim that had developed Dol Baram.
Dol Baram took 2nd place at UEC Cup, which is world's computer Go competition, that was held in March in Japan. It beat 9 dan rank Cho Chi-hoon by 4 points at Electronic Holy War, which took place after UEC Cup. Electronic Holy War is an official battle where a computer competes against human. It participated in Mylin Valley 1st The World Computer Weiqi Tournament in November and took 1st place. 9 teams from South Korea, China, Japan, Taiwan, France, and the U.S. had participated in this event.
Dol Baram will participate as a member of MSIP. It will have four matches according to Switzerland League method against 5 dan rank-level players.
"If MSIP's Go team that has Dol Baram wins a prize, this prize will go to prize winners that are placed below Dol Baram." said SW Director General Seo Seok-jin, who is the leader of MSIP's Go players, with confidence.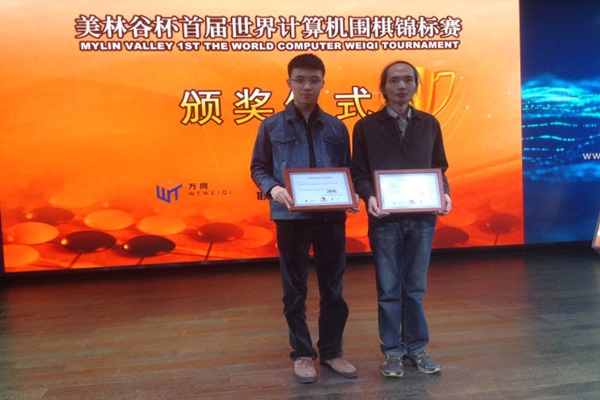 Many popular South Korean Go players will participate in this event and carry out variety of events. 9 dan rank Yu Chang-hyuk, who won many domestic and international Go competitions, will participate as the head of referee committee. Yu Chang-hyuk became a pro in 1984 and carried on generation of South Korean Go history with 9 dan rank Cho Hoon-hyun, 9 dan rank Seo Bong-su, 9 dan rank Lee Chang-ho, 9 dan rank Lee Se-dol and others.
7 dan rank Kim Kang-geun, who is the Go business team leader of NHN Entertainment's HanGame, will serve as the vice-head of referee committee. 9 dan rank Kim Young-hwan, who commented on the match between Lee Se-dol and AlphaGo at South Korea Go Club, and 9 dan rank Kim Yun-young, who is known as a popular female Go player, will have Go matches against attendees of this event. Kim Yeo-won, who is a caster for Go, will preside over this event.
MSIP will participate by diving its team into two. Many IT service businesses such as Samsung SDS, LG CNS, SK Investment Co., Ltd., Dongyang Networks and others will also participate in this event. SW businesses such as Hancom, Shinsung Art&Computer and others will also participate. Related organizations such as NIA and others had finished preparing for this match. Besides these teams, total of 16 teams from communication and electronic businesses will participate in this event.
Staff Reporter Shin, Hyekwon | hkshin@etnews.com