Tesla Motors is releasing 'Model E', which is an inexpensive electric vehicle, in South Korea.

It costs $35,655 (41.8 million KRW), and Tesla chose Jeju Island as a target to minimize risks such as lack of charging infrastructures. It can be purchased for $18,766 (22 million KRW) if funding from Ministry of Environment and Jeju-si are added. Competitions between 'Model E' and electric vehicles from Hyundai-Kia Motors and Renault Samsung can be expected due to their similar prices.

According to electric vehicles industries on the 23rd, Tesla is officially releasing 'Model E' in Jeju Island in 2016. Although people thought Tesla would release 'Model S' and 'Model X' as they've heard that Tesla is building South Korean branch, Tesla instead chose Model E because it had considered a fact that South Korea is a growing electric vehicle market. Tesla chose Jeju Island due to Jeju-do Branch Manager Won Hee-ryong's strategy and intent to release electric vehicles first. It is unclear when Tesla will release 'Model S' and 'Model X'.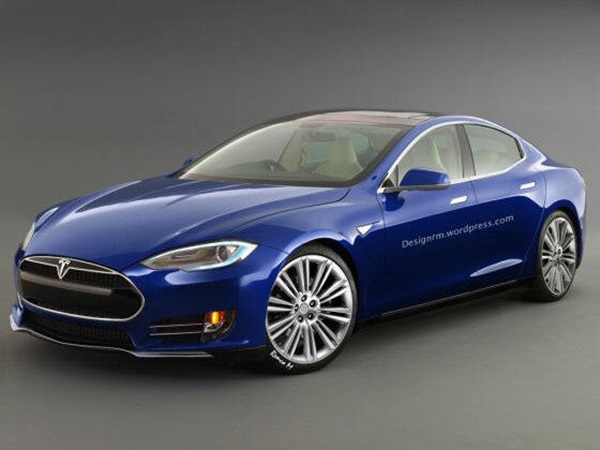 Along with release of electric vehicle, Tesla is going to manage its 'Supercharger' charging station on its own according to demands. It is considering about letting consumers to use station for free and it had recently requested South Korean businesses to develop its chargers.

Tesla Korea elected Todd Andrew Maron (37) and Susan Jean Repo (48) who work as directors and legal advisers at Tesla Headquarters in the U.S. and will hire South Korean employees. As group starts to form, Tesla Korea will prepare to enter markets after applying for variety of certifications that are implemented by Korea Environment Corporation and Korea Automotive Technology Institute. It seems that Model E will be released sometime after first half of 2016 considering certification procedures.

"Considering charging infrastructures, we will release mass-production-type model and sell Model S and Model X later on." said a person affiliated with Tesla Korea. "Our goal is to become number 1 in Jeju market in 2016."

As Tesla is soon to release 'Model E' in South Korea, change in dynamics in electric vehicle market among South Korean businesses is expected. Although prices are similar, there are differences in performance. Most of South Korean electric vehicles cost about $34,120 (40 million KRW) and can drive about 120 to 150 km with just charging them once. However 'Model E' can drive up to 320 km because it has 48 kWh battery while current electric vehicles' battery capacity is about 24 to 27 kWh. It can drive twice more of distance while it costs about the same as other electric vehicles.

Model E is to be released in early 2016 in the U.S. and others and its size is reduced by 20% compared to 'Model S'. It applies part of Model S's design. Jeju-do is planning to supply 4,000 to 5,000 electric vehicles in 2016, and this number takes up half of all South Korean markets.

Staff Reporter Park, Taejoon | gaius@etnews.com